Find more resources in your city!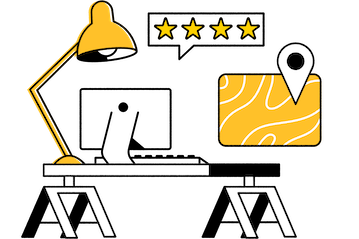 Start Exploring
Should your business be here?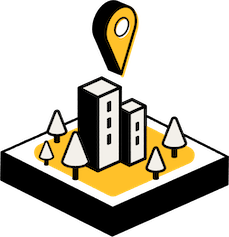 Add your business
How many people in Fort Myers report getting an insufficient night's worth of rest?
There are a wide variety of problems that come with not getting a good night's sleep, and these problems are exacerbated in the elderly. Muscles are repaired during sleep, which is essential for older adults whose muscles may be wearing down due to age. Memories are firmed up during sleep, which can be essential in old age when dementia may be slipping in. One study reported the percentage of adults in Fort Myers who reported insufficient sleep on a regular basis.
While there are many causes of a bad night's sleep, you may be surprised to know that dirty bedding is one of them. Everybody sleeps better on clean sheets, especially the older generation. If your elderly loved one is suffering the effects of sleep deprivation, one of the things you can do to try to help them is connect them with a wash and fold laundry service in Fort Myers.
What are the most important attributes in laundry detergent for seniors in Fort Myers?
Important laundry detergent attributes in North America
Scent / fragrance
Environmentally friendly
Disinfectant
There are other amenities that your senior may be looking for, such as dry cleaning or a wash and fold laundry service in Fort Myers or Naples. When you are searching for the right laundry service for the senior in your life, you should take their wants and needs into consideration.
How can I find a reliable laundry service in Fort Myers?
One of the things to consider when looking for a full service laundry in Fort Myers or Naples is their service map. Make sure to choose a laundry that picks up and drops off at your elderly loved one's location. You'll also want to choose a service that has high ratings, whether that's online ratings or recommendations from friends, family, and neighbors. Of course, the bottom line is whether the service works well once your elderly loved one gives them a try. They should expect excellent cleanliness and acceptable turnaround times as well as friendly customer service if there are any issues.
For more information, read our comprehensive guide to finding laundry services for seniors. With this guide, you can learn more about what to expect from a laundry service in Fort Myers or Naples and how to find the right service for your aging loved one.
The best full-service laundry service in Fort Myers
Finding the right laundry pick up and delivery for seniors in Fort Myers for your aging loved one may not be easy, but the reward is worth the effort. Your senior will be able to remain independent as they age in place and they will have more quality time to spend with you and other family members. Review our listings today to get started.