Find more resources in your city!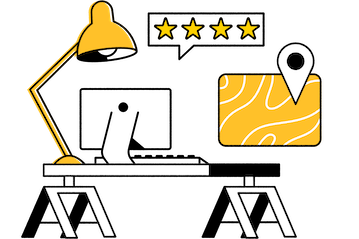 Start Exploring
Should your business be here?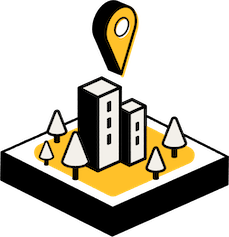 Add your business
How many people in Charleston report getting an insufficient night's worth of rest?
There can be a connection between clean bedding and good-quality sleep. Getting enough sleep can be difficult for older adults, and like all people, they can struggle without sufficient rest. Regular laundry can help your senior to feel more comfortable in their bed and sleep better. This survey gives more information about how many adults in Charleston say they got enough sleep.
Finding a full-service laundry in Charleston can remove the need for your senior to plan for and do their laundry. While many seniors can do the individual tasks associated with laundry, the whole process can be physically and mentally draining. Because getting enough sleep is so important for older adults, finding a laundry service can have a positive effect on many aspects of their life.
How much time do caregivers in Charleston spend on various housekeeping tasks?
As seniors age, their caregiving needs become greater, and this can place a larger strain on family members or other caregivers. Many of these tasks are fairly simple, but they require regular attention. Because laundry can be a significant time and energy commitment, finding a service can make your loved one's life easier and give you more time to focus on your other responsibilities.
Providing care for your loved one is about more than simple tasks. It requires love and emotional support to care for your older adult as they age. However, it may sometimes feel like all of your time is taken up by household tasks rather than quality time. Laundry pick up and delivery for seniors in Charleston can take care of day-to-day tasks and free you up to take care of your senior without being stressed about getting the laundry done.
How can I find a reliable laundry service in Charleston?
Looking for a wash and fold laundry service in Charleston starts with understanding what your older adult needs. Find out how often they need their laundry done, and talk about any specific laundry needs they might have, like dry cleaning. Choosing a service can also involve looking at pickup and delivery times. Some services might use your older adult's personal washer and dryer, but others are full-service and take their clothes to be cleaned with professional machines. Ask for recommendations from friends and family, and make sure to do your research to find a reputable service.
Looking for laundry pick up and delivery for seniors in Charleston is easier with the right resources. That is why we offer our comprehensive guide to finding laundry services for seniors. In addition to more information about how laundry service works, this guide can help you organize your search and ask the right questions.
The best full-service laundry service in Charleston
Setting your older adult up with a laundry service in Charleston can improve their quality of life and help them maintain their health as they age in place. Seasons offers free listings and guides to help you find a full-service laundry in Charleston that can support your loved one's particular needs.