Find more resources in your city!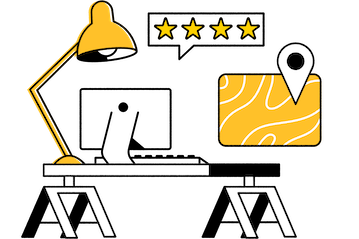 Start Exploring
Should your business be here?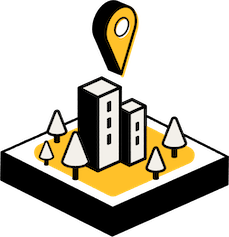 Add your business
How many people in Champaign report getting an insufficient night's worth of rest?
Getting enough sleep is an important aspect of staying healthy at any age, and there is a connection between a good night's rest and clean bedding. Ensuring that your senior has access to clean bedding can help them maintain a high quality of life as they age in place. This survey provides more data about the quality of sleep for adults in Champaign.
Better sleep is one of the key areas where a laundry service in Champaign can have positive consequences. Quality sleep can help your senior stay healthy, both physically and mentally. However, there are other ways clean clothes and bedding can help. If your senior doesn't have clean clothing, they might feel embarrassed about leaving the house, which could lead to isolation and being disconnected from their community. Laundry pick up and delivery for seniors in Champaign can make sure your senior feels ready to leave the house or receive visitors.
What are the most popular laundry methods used by households in Champaign?
Because most laundry gets done with a washer and dryer, it can be easy for seniors to think that they are able to do their own laundry. However, some washers do not get the water sufficiently hot to kill pathogens. Likewise, doing laundry can involve many actions, like lifting or carrying, that can be exhausting or dangerous for your elderly loved one.
Because of issues with mobility or stamina, laundry might also take longer for your elderly loved one to finish. Rather than spending their golden years doing laundry, they can let professionals take care of it. A full service laundry in Champaign can remove the need for your senior, or you as their caregiver, to put time and energy into laundry that you could put into other activities. Additionally, they have the time and equipment to provide thorough cleaning for all types of clothes and linens.
How can I find a reliable laundry service in Champaign?
To get your senior set up with laundry pick up and delivery for seniors in Champaign, make sure you understand their needs. If your senior is not able to do any of the parts of their laundry, or if they do not have a washer and dryer, a full service laundry in Champaign could be a great option. On the other hand, if your aging loved one has special laundry needs, like dry cleaning, make sure to look for vendors that provide that service. Pay attention to when services pickup and deliver to find support that fits your older adult's schedule.
For more information about finding a wash and fold laundry service in Champaign, check out our comprehensive guide to finding laundry services for seniors. This guide can give you more details about how laundry service works and help you understand how to search for a good option for your aging loved one.
The best full-service laundry service in Champaign
Setting your senior up with a wash and fold laundry service in Champaign, Springfield, or Decatur can make it easier for them to age in place. Seasons can help you as you look for a full service laundry in Champaign by providing free listings and guides to give you the information you need.