Find more resources in your city!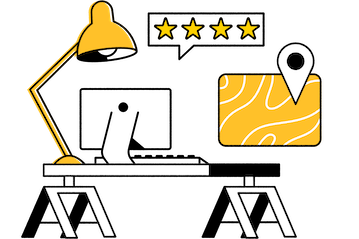 Start Exploring
Should your business be here?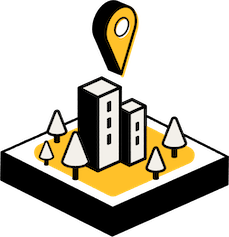 Add your business
How many people in Birmingham report getting an insufficient night's worth of rest?
Getting enough sleep is essential for maintaining physical and mental health as well as overall wellbeing. A lack of adequate sleep can even weaken your immune system, which is particularly important for vulnerable seniors. The chart below can tell you more about how well adults are sleeping in Birmingham, Alabama:
Dirty sheets can trigger allergies and cause skin irritation, which can keep your senior from getting a good night's rest. Although almost half of adults in the city are getting insufficient sleep, your loved one does not have to be one of them with the help of full-service laundry in Birmingham. This is a great way to encourage healthy sleeping habits with your senior.
Where are the top three places where pest professionals in Birmingham report finding bed bugs?
The skin of seniors tends to be thinner and therefore more fragile and delicate. This means that scratching itchy bed bug bites poses a greater risk for a skin infection, so being proactive about preventing exposure is really important. People often think that hotels and motels are the main culprits, so the chart below might be surprising for some:
The top places where pest professionals report finding bed bugs:
Single-family homes
Apartments/Condominiums
And Hotels/Motels
Full-service laundry in Birmingham will not only ensure that your senior's bed linen is always fresh and clean, but it can also help with identifying signs of bed bugs before they become a serious issue. Enlisting a professional wash and fold laundry service in Birmingham can go a long way to keeping your loved one healthy and pest-free.
How can I find a reliable laundry service in Birmingham?
When looking for a quality professional laundry service in Birmingham, a good place to start is by making a list of your senior's specific needs. For example, do they need additional services such as dry cleaning, or will a wash and fold laundry service in Birmingham suffice? Our comprehensive guide to finding laundry services for seniors is also a great resource to help you find the right service provider to cater to your loved one's needs. This guide will have everything you need to make an informed choice when it comes to laundry pick up and delivery for seniors in Birmingham. Utilize our resources as your trusted guide for finding the best local options available.
The best full-service laundry service in Birmingham
If you are not quite sure where to start with all the options available for laundry pick up and delivery for seniors in Birmingham, we are ready to be of service. With all the resources we have to offer above, you can make sure that your cherished senior enjoys a good night's rest in fresh and clean linens. Looking presentable and feeling good is such an important part of maintaining your senior's self-esteem and ensuring that they are able to age in a dignified manner. Have a look at our comprehensive listings for top laundry services in Birmingham, Tuscaloosa, Upstate, or Anniston to make life a little easier for you and your senior.