Find more resources in your city!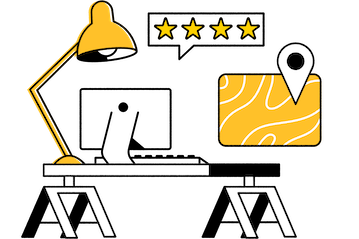 Start Exploring
Should your business be here?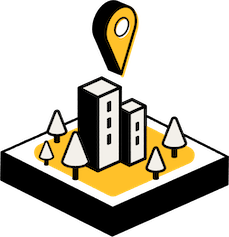 Add your business
How many people in Baltimore report getting an insufficient night's worth of rest?
An underrated aspect of getting enough sleep is having clean bedsheets. According to County Health Rankings, nearly half of all adults Reported insufficient sleep. Of course, sleep is essential for people of all ages, but especially seniors. Getting enough sleep is a key aspect of continuing to function at a high level, both mentally and physically.
A lack of sleep has been linked to an increase in a variety of cognitive and physical health problems, including depression, anxiety, kidney disease, and stroke. Most seniors need around 7.5 to 9 hours of sleep a night, and finding laundry service in Baltimore is a great way to make sure your loved one has clean sheets to support that goal.
What percentage of adult caregivers have provided the following services for the elderly in Baltimore?
Laundry is one of the most common areas where the elderly need help from caregivers, according to the NORC Center at the University of Chicago. Because doing laundry involves a good deal of carrying, bending, and standing, many seniors struggle to keep clothes and sheets as clean as is necessary. Adding laundry to other duties can also place a greater strain on caregivers and make it harder for them to take care of other needs.
Percentage of adult caregivers who had provided the following services for the elderly:
Transportation to doctor's appointments
Housekeeping and laundry
Administering medicine
A wash and fold laundry service in Baltimore can take care of these tasks for your loved one. If they do not have in-home appliances, laundry pick up and delivery for seniors in Baltimore allows your senior to enjoy their golden years safely and cleanly. In addition to protecting against illness or uncleanliness, an effective laundry service can help your senior avoid embarrassment and feel comfortable with people in their home.
How can I find a reliable laundry service in Baltimore?
Finding the best wash and fold laundry service in Baltimore for your older adult can seem daunting, but knowing what to look for simplifies the process. It is important to have a clear budget and look for laundry pick up and delivery for seniors in Baltimore that fits. Likewise, take the time to investigate the types of services a vendor offers, such as dry cleaning, as well as where and how frequently they pick up. Our resources and comprehensive guide to laundry service provide plenty of information about different types of vendors. These free Baltimore laundry service resources allow for side-by-side comparisons and give you the information you need to make an informed decision that is in your senior's best interests.
The best full-service laundry service in Baltimore
Your senior is important, and finding a full service laundry in Baltimore can help them make the most of the later years. We understand that you want the best for them, and that includes the safety and dignity that comes from wearing clean clothes and having clean linens. Take a look at our listings for full service laundry in Baltimore to give your loved one extra time for the people they love and less stress.