Find more resources in your city!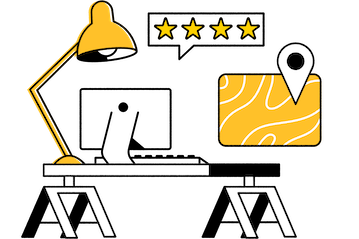 Start Exploring
Should your business be here?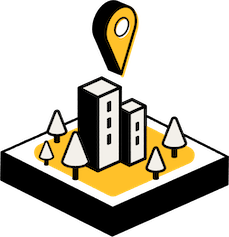 Add your business
How many people in Atlanta report getting an insufficient night's worth of rest?
Sleep is an extremely important part of maintaining your health. But many people in the Atlanta area aren't getting as much rest at night as they should be. This can have many downwind impacts on their health and wellness. For example, take a look at the percentage of adults in Atlanta who Reported insufficient sleep.
If the older adult in your life struggles to get enough sleep, then hiring a laundry service in Atlanta could be a good strategy for fixing the problem. It's much easier to rest at night when you're in a comfortable, clean environment. A wash and fold laundry service in Atlanta can make sure your loved one gets that experience by always leaving them with clean sheets, comforters, and pillowcases, which could be too difficult for your senior to wash on their own consistently.
How did the availability and use of laundry services improve life for seniors in Atlanta?
Laundry pick up and delivery for seniors in Atlanta is about more than just giving your loved one fresher clothes, towels, and linens. Having clean things to wear and fresh, wonderful-smelling towels to use after baths and showers can do wonders for a person's state of mind. Data from the following study by Seniors Housing and Care Journal confirms that.
The availability and use of laundry services improved:
Mood by
Psychological Health By
Self-efficacy by
If you don't believe us, listen to what seniors have to say about laundry services themselves. It's clear that having consistent access to fresh garments can do a lot to help a person feel more at peace as they grow older. It's another reason why full-service laundry in Atlanta could be right for your senior.
How can I find a reliable laundry service in Atlanta?
Finding laundry pick up and delivery for seniors in Atlanta shouldn't be complicated. But it often is. It's tough to find a laundry service that will clean your loved one's clothes to their specifications, fold them up properly, and drop them off at a time that works for both of your schedules. And you certainly want to make sure that you only hire a laundry service if it has good reviews from customers.
At Seasons, we understand how complicated this can be. It's why we've put together our comprehensive guide on finding a laundry service for your senior. It includes all of the data and information that you need to learn more about the value of laundry services and zero in on which type will be best for the older adult in your life.
The best full-service laundry service in Atlanta
There's nothing like the smell of clothes and linen when they're fresh out of the drier. Hiring a laundry service makes it much easier to give that gift to your loved one all-year-round, while also simplifying their life by reducing their chores burden. At Seasons, we're committed to helping seniors across the country age more comfortably. We hope that our free Atlanta laundry service resources have helped with that.