Find more resources in your city!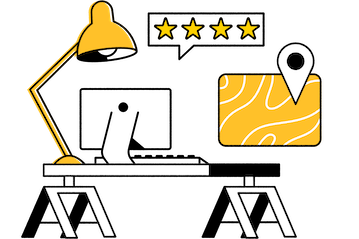 Start Exploring
Should your business be here?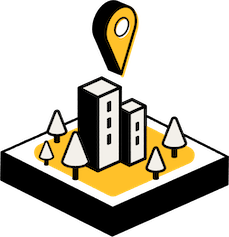 Add your business
How many people in Albuquerque report getting an insufficient night's worth of rest?
One key way that a wash and fold laundry service in Albuquerque can support your loved one is by contributing to their sleep quality. Sleep quality is an essential aspect of mental and physical health for older adults, and one-third of adults in Albuquerque said that they did not get enough sleep according to County Health Rankings.
Having clean sheets is a significant factor in sleep quality, and laundry service in Albuquerque can ensure that your older adult gets the support they need. Most adults should get between 7 and a half and 9 hours of sleep a night. This sleep can help your loved one heal and maintain their well-being as they age.
How much time do caregivers in Albuquerque spend on various housekeeping tasks?
Caregivers spend a significant amount of time helping their senior with laundry because many seniors struggle with the bending, standing, and lifting associated with this task. According to a 2017 study by the Transamerican Institute, caregivers average 28 hours of housework, including cleaning and laundry, a month. A wash and fold laundry service in Albuquerque can free up time for you to assist your loved one in other ways and save them the trouble of a difficult task.
Because laundry can be a difficult task, your loved one may try to do it less frequently or find ways to reduce the number of loads by overfilling the washing machine. Reducing loads can increase their exposure to pathogens, and overfilling the machine can lead to insufficiently clean laundry. With a laundry pick up and delivery for seniors in Albuquerque, loads can be done regularly and with proper technique.
How can I find a reliable laundry service in Albuquerque?
Searching for full service laundry in Albuquerque requires taking stock of your loved one's budget, needs, and situation. Understanding how often your senior needs laundry done and if they have specific requirements, like dry cleaning, can help you choose a service that works for them. Pickup and delivery options can vary, as well. Any of these options can influence the price of the service, and it is worth your effort to take the time to learn about a particular vendor's reputation and quality-control practices. Using our comprehensive guide to laundry service can help you make an informed decision that accounts for your older adult's particular context. Our guide also contains valuable knowledge about the mechanics of full service laundry in Albuquerque and recommendations for finding the best options.
The best full-service laundry service in Albuquerque
Seasons understands how important your loved one's comfort, dignity, and health are to you. Our listings for laundry pick up and delivery for seniors in Albuquerque can help your match them with excellent support as they age. Our free Albuquerque laundry service resources provide detailed and comprehensive listings that can help your senior age in place and enjoy time with their family and loved ones.