Find more resources in your city!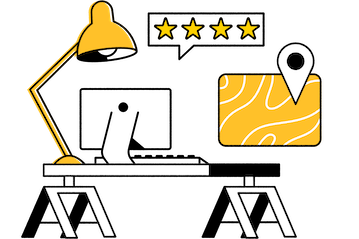 Start Exploring
Should your business be here?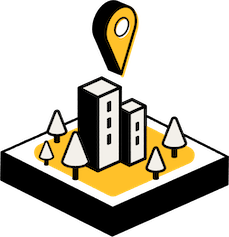 Add your business
How many people in Albany report getting an insufficient night's worth of rest?
It's important for everyone to get a good night's rest, but seniors especially need their sleep to help them recuperate from the day. Good sleep patterns are critical for maintaining a healthy immune system and overall health. Unfortunately, many seniors are not getting enough sleep. Data from the Sleep Foundation shows the percentage of adults reporting insufficient sleep:
Getting a good night's rest will keep your senior's energy levels up. It will allow them to enjoy their day, without feeling tired and drained all the time. A laundry service in Albany, Troy, or Schenectady can help your senior get a good night's rest every night by ensuring their bedding is fresh, clean, free of dust mites, and smelling nice. It can improve their quality of sleep and help them get to bed earlier.
How did the use of laundry services improve life for seniors in Albany?
A wash and fold laundry service in Albany can ensure your senior always has folded, fresh, and good-looking clothes to wear. Dressing nice and feeling fresh can boost your senior's overall mood and prevent them from feeling down. One study found how using laundry services improved seniors' lives in a variety of ways:
In a study published by seniors housing and care journal, the availability and use of laundry services improved:
Mood by
Psychological health by
Self-efficacy by
There's no reason your senior should have to climb up and down stairs with heavy laundry baskets when they can get a wash and fold laundry service in Albany to do all the heavy lifting for them. Laundry pick up and delivery for seniors in Albany is convenient and a lifesaver for many older adults.
How can I find a reliable laundry service in Albany?
When searching for laundry pick up and delivery for seniors in Albany, look for a service that is highly rated and recommended by others online. You can get recommendations from family members and friends, but be sure to research a company yourself before entrusting them with your senior's laundry. Look for full service laundry in Albany that can meet your senior's needs, whether it's daily wash and dry or dry cleaning, depending on what your senior wears. You should also check if they can accommodate special requests. For example, if your senior has certain allergies, make sure they are not using soap or detergent your older loved one is allergic to. Full service laundry in Albany will take the burden of washing and drying off your loved one's back and help promote overall hygiene and health.
Read through our comprehensive guide to finding laundry services for seniors for more information on what to look for.
The best full-service laundry service in Albany
Getting a laundry service in Albany is one of the best ways to help your senior live in dignity and respect while aging in place. It's one more thing off their mind, and it can help improve their life in more ways than you can think. Let Seasons assist you in your search for a senior laundry service today.