Find more resources in your city!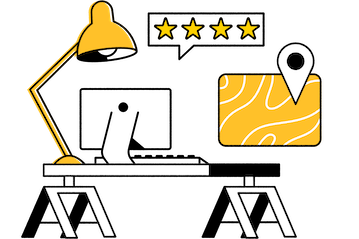 Start Exploring
Should your business be here?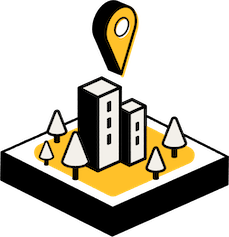 Add your business
How many seniors statewide, including Youngstown reported a fall?
Falling can be a major challenge for older adults. Their inability to heal at the same rate as their younger counterparts could put them at risk for higher hospital bills, longer recovery times, and even a greater likelihood of death. The following CDC stats highlight the percentage of seniors in Ohio who have fallen with or without injury:
Leaving items on the floor or even attempting to clean a high space by stepping on a wobbly stool could put your older loved one at risk of a dangerous fall. One of the best ways to avoid this fate is by enlisting the assistance of one of the best house cleaning services in Youngstown. This way, your senior can rest assured that their home will always be clean without putting themselves in harm's way.
What's the risk of a ladder-related injury for seniors in Youngstown?
It's common for older adults to climb ladders, particularly if they've safely done so in the past. However, balance issues, vision problems, and other challenges that can arise with age put seniors at risk for ladder-related falls and injuries. Here is a look at the number of seniors aged 65 and up who have fallen from a ladder, gotten injured, and needed emergency room care:
It's undoubtedly heartbreaking for families to learn that their older loved one was injured after climbing and falling from a ladder, especially if it could have been avoided. Many times, seniors take risky actions because they don't have enough help. If you're worried that your older loved one could do the same, it's a great time to look into house cleaning services in Youngstown. They can reduce your senior's likelihood of being hurt or worse when simply trying to maintain a clean home.
How can I find a housekeeper service in Youngstown?
As you begin your search for a qualified housekeeping service in Youngstown, it's important to get a good idea of your older loved one's needs. They might desire help with keeping their kitchen tidy or they could need help cleaning bathrooms, dusting bedrooms, cleaning high shelves, and more. Gathering this information can guide you toward the right prospects.
Next, you can begin reaching out to house cleaning services in the area. You'll want to check their credentials and background to make sure they have housekeeping experience in areas of importance to your older loved one. During your conversations, it's also a good idea to ask for referrals from current and/or former clients. Don't hesitate to ask about their rates, the types of cleaning supplies they use, how often they can clean your senior's home, and whether they're insured or offer guarantees for property damage.
Learn even more about the process of finding the right service by reading our comprehensive guide to choosing a senior cleaning service.
Youngstown's best house cleaning services
One of the perks of aging in place is your older loved one's ability to live according to their own terms. But sometimes, they might need help maintaining their independent lifestyle. Allow us to assist you in your search for a reliable housekeeping service to help your senior. Browse our unbiased listings for cleaning services in Youngstown today.