Find more resources in your city!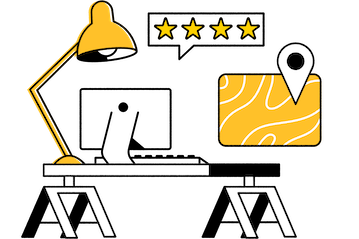 Start Exploring
Should your business be here?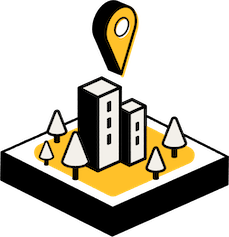 Add your business
How many seniors statewide, including Wichita reported a fall?
Falling is a very serious matter for people of all ages, but it can be especially dangerous for seniors who might have more brittle bones and therefore could be more prone to getting injured. If you're wondering how common it is for seniors in Kansas to suffer an injury during a fall, here is a look at recent CDC data:
The goal is for your senior to join the ranks of seniors in Kansas who have not experienced a fall by helping to create a safe environment for them. You will want to reduce your loved one's need to walk on slippery floors, climb onto stools, or take part in any other activity that could result in a fall. One great way to help is by connecting them with a qualified housekeeping service in Wichita.
What's the risk of a ladder-related injury for seniors in Wichita?
If a senior has been accustomed to climbing a ladder to clear cobwebs in the basement or clean air vents in the ceiling, it might be hard to break this habit, even if mobility challenges make these tasks difficult to continue. But there are risks associated with seniors using ladders. Here is a look at stats for ladder-related, ER-treated injuries for older adults:
The higher need for ER treatments after falls shows that the risk of climbing ladders might be too high for seniors, particularly if they have physical limitations. Fortunately, there are plenty of house cleaning services in Wichita that can take over your senior's cleaning duties. Whether your loved one wants to spring-clean their cabinets or needs help with maintaining their bathrooms, they can get valuable assistance from cleaning services in Wichita.
How can I find a housekeeper service in Wichita?
Locating the right housekeeping service in Wichita is a matter of taking the time needed to conduct thorough research. Your goal is to find a business that can align its services with your senior's needs. One way to get started is to ask around for recommendations from friends and family members. You can also check online for reviews to narrow your list of prospects. Once you have your list, it's good to begin reaching out to different cleaning services in Wichita.
When speaking to services, it's important to know that they are responsible, trustworthy, and accountable. You can ask about their liability insurance to make sure that they are prepared to cover any damage to your loved one's property. It's also good to know how they would handle a situation where one of their crew members was injured at your senior's home. Be sure to ask how much they charge and whether they bill per room or per hour. You can also find out whether they're able to accommodate a cleaning schedule that fits your senior.
Be sure to consult our comprehensive guide to choosing a senior cleaning service to learn more about this topic.
Wichita's best house cleaning services
Your ability to find a reputable housekeeping service in Wichita or Hutchinson can make a huge difference in your loved one's ability to age in place with grace and dignity. Don't let more time pass without getting your senior the cleaning assistance that can help maintain a safe and sanitary home. Explore our unbiased listings for house cleaning services in Wichita today.