Find more resources in your city!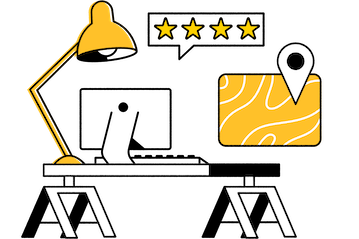 Start Exploring
Should your business be here?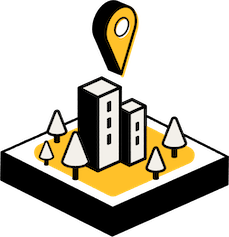 Add your business
How many seniors statewide, including Wichita Falls reported a fall?
One of the most common concerns caregivers have about their senior relatives is the risk of falling. Unfortunately, something that can immensely contribute to that risk is a dirty home with slippery floors or clutter all over the place. It's important to know the real risk of falling. According to the CDC, the following is the percentage of seniors reporting at least one fall or a fall with an injury:
Falling can be particularly concerning for seniors living alone, who may not have someone who can help them get back up or even call emergency services if a fall happens. An easy way to get some peace of mind is to mitigate the risk of falling by hiring cleaning services in Wichita Falls.
Which home services make life easier for Wichita Falls seniors?
Housekeeping service in Wichita Falls can help your older loved one live in dignity and respect in their final years. Who enjoys living in a messy home? A clean home can promote overall well-being and peace of mind. The following data shows how house cleaning services are one of the most valued services that make life easier for senior citizens:
Most valued services for making life easier for seniors
Transportation to and from events
House cleaning services for your home
Yard work or lawn mowing services
If you are worried that your older loved one might try to clean their home themselves because they enjoy living in an organized space, have a talk with them about getting cleaning services in Wichita Falls. There's no need for your senior to bend down and scrub the toilet or bathtub when cleaning services in Wichita Falls are so readily available.
How can I find a housekeeper service in Wichita Falls?
Finding the right house cleaning service in Wichita Falls will help ensure your senior's home is well-kept and well-maintained at all times, so they don't have to worry about cleaning it themselves. They will be able to focus on their hobbies and relax, which is what they should be doing in their golden years after retirement. Before working with a company, though, research it carefully. Start by looking for reviews online or ask for references. If a friend or relative is using a house cleaning service, ask them if they can recommend it. If a cleaning service has experience with cleaning the homes of seniors, they will be better attuned to your older loved one's needs. Make sure the housekeeping service can come at a schedule that works for your senior and is reliable, showing up every time.
Read our comprehensive guide to choosing a senior cleaning service for more information on what to look for.
Wichita Falls' best house cleaning services
Getting house cleaning help for your older loved one is one of the best things you can do for them. It will help them live independently and improve their overall confidence and sense of stability. It will also help keep them safe! Browse our free Wichita Falls housekeeping service resources to start your search.