Find more resources in your city!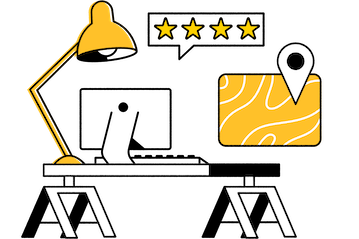 Start Exploring
Should your business be here?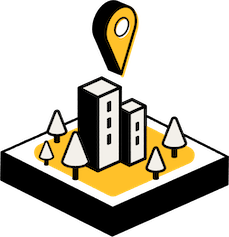 Add your business
How many seniors statewide, including West Palm Beach reported a fall?
Falls are among the most dangerous obstacles to aging in place, and they are sadly more common than many people realize. Seniors aren't always injured when they fall, but that doesn't mean you should ignore the issue until it is too late. Here is data indicating how common senior falls are in Florida:
Florida fares a little better than the national average, but the number of older adults in the state means that there are still a lot of injured seniors. You can help protect your loved one by investing in house cleaning services in West Palm Beach to remove tripping hazards from their home. Housekeeping service in Fort Pierce can also remove fire hazards and dust to make your senior's home as safe as can be.
Which services make life easier for West Palm Beach seniors?
Some seniors are ashamed to admit that they can no longer keep up with their home's maintenance, so they might try to hide how dirty or cluttered it has become. That said, most seniors want a clean and tidy home and appreciate help in this regard. Check out where house cleaning ranked in a recent survey about the most valued services for making life easier for seniors:
Most valued services for making life easier for seniors
Transportation to and from events
House cleaning services for your home
Yard work or lawn mowing services
Cleaning can be hard physical work that your loved one might not be able to handle anymore. Housekeeping service in West Palm Beach-Ft. Pierce allows someone else to do all of the heavy lifting while your loved one enjoys the positive frame of mind that comes with living in a clean and tidy home. You'll also get peace of mind from knowing that your senior is in a sanitary environment.
How can I find a housekeeper service in West Palm Beach?
With so many house cleaning services in West Palm Beach to choose from, finding the right one for your loved one can seem impossible. We understand that and created a comprehensive guide on finding senior cleaning services to help you with every aspect of your research. Our guide covers everything from how to start a conversation about housekeeping service in Fort Pierce to what you can expect to pay. We also offer valuable tips on selecting a housekeeping service in West Palm Beach. For example, you should try and choose a company that specializes in cleaning senior homes because they will probably have a better understanding of your loved one's needs. Compassionate cleaners also provide an opportunity for socialization that is often missing from the lives of older adults.
West Palm Beach's best house cleaning services
It is difficult to overestimate the value of living in a clean and tidy house, so why not ensure that your loved one's environment is free of tripping hazards, fire hazards, and unsanitary conditions? Seasons provides free West Palm Beach housekeeping service resources to give you a jump start on your research.