Find more resources in your city!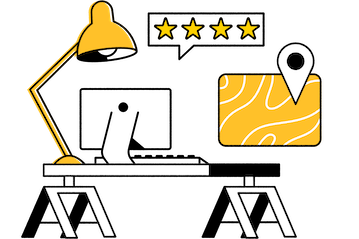 Start Exploring
Should your business be here?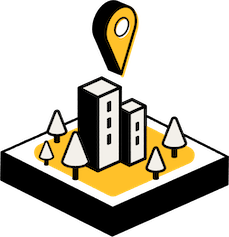 Add your business
How many seniors statewide, including Tyler reported a fall?
Falling is a common problem that happens to many seniors. This can be for a variety of reasons, from decreased eyesight to mobility issues or other problems. Having a house that is cluttered or being otherwise unable to clean can contribute to these problems, making it important to find house cleaning services in Tyler to help your older loved one. This data from the CDC shows the number of seniors in Texas who have dealt with falls that resulted in an injury.
Let's face it: one fall for the senior in your life is one fall too many, and something you want to avoid whenever possible. You can help your family member stay safe and avoid overexerting themselves by trying to clean on their own. Working with a reputable cleaning company ensures that your senior can remain safely in their home.
According to seniors in Tyler and beyond, how important is a clean home?
Although your family member might have trouble getting to certain spots when cleaning, it is still necessary for them to have regular help when taking care of their house. According to research, over 55% of seniors believe that a clean home is very important. By working with cleaning services in Tyler, you can ensure your older loved one always has the help they need.
Although seniors might want to keep their houses in pristine condition, it might not be easy for them. Helping your older loved one maintain a clean home can be difficult, especially if you are trying to balance your own responsibilities with the help your senior needs. That is why seeking help from a housekeeping service in Tyler can ease your burden and prevent accidents from occurring.
How can I find a housekeeper service in Tyler?
As you begin the quest for house cleaning services in Tyler and the Longview area, it is easy to get overwhelmed and not know where to begin. You can start by looking for services that have experience working with senior residencies. These professionals will understand the special needs that senior homeowners have, and what they can do to help prevent falls and other accidents from occurring through good housekeeping. Researching and contacting references is always a good place to start.
We offer a comprehensive guide to choosing a senior cleaning service, so you can go into the situation knowing what to look for and what to expect. This can make the process easier for you and your family member.
Tyler's best house cleaning services
Aging in place is becoming more common. However, it is not always easy to take time off from your life to help your senior loved one maintain theirs. That is why finding cleaning services in Tyler is so important. Besides keeping your older loved one safe, you can have peace of mind knowing their needs are being taken care of. Let Seasons assist you in your search to find a housekeeping professional for your senior family member.