Find more resources in your city!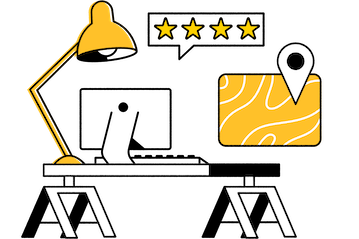 Start Exploring
Should your business be here?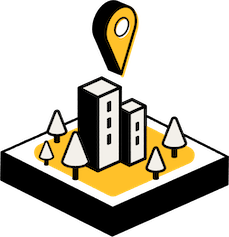 Add your business
How many seniors statewide, including Tulsa reported a fall?
It may surprise you to learn that nearly one out of five elderly citizens in the state of Oklahoma, including Tulsa, have reported at least one slip and fall. Although not all of those experienced injuries, there was still the potential for an injury to occur. Here is exactly how many seniors fell and how many of those sustained fall-related injuries, according to the CDC:
Not only does house cleaning remove clutter that could cause your loved one to fall, but it also removes the need for them to clean difficult areas, which could increase the risk of a fall. For example, bending over to scrub the bathtub or toilet isn't easy. Climbing on a chair to clean the top cabinets is also particularly risky. That's why it's imperative to hire house cleaning services in Tulsa to keep your loved one safe.
How much can seniors in Tulsa expect to pay for house cleaning?
The cost of house cleaning services in Tulsa varies. The bigger the house is, the more a single cleaning tends to cost. In addition, it depends on the type of cleaning your loved one needs. Data shows the average prices for different types of cleaning services for homes of different sizes:
Your senior might need deep cleaning once a month, for example, but standard cleaning once or twice a week as well. An agency that offers house cleaning services in Tulsa may be able to work out a schedule with you and give you a fair price. Ultimately, the amount of cleaning that will be needed will depend on your loved one's lifestyle, how many people live in the home, and whether you can chip in sometimes to help them tidy things up.
How can I find a housekeeper service in Tulsa?
When searching for professional cleaning services in Tulsa, it's important to go with a reputable agency that has experience dealing with seniors and cleaning their homes. Cleaners from those agencies will know which things can be hazardous for elderly individuals, even if they're not a big deal for younger people. You might compare prices from several agencies or look at reviews. You can always switch from one agency to another if you feel the one you're working with isn't doing a good job.
Have a look at our comprehensive guide to choosing a senior cleaning service if you're interested in learning more about what cleaning services offer and what to look for in one.
Tulsa's best house cleaning services
Getting cleaning services in Tulsa will save your loved one from having to clean their home themselves, which can save them both time and effort while making their home safer too! Let Seasons help you find professional cleaning services in Tulsa for your older adult.