Find more resources in your city!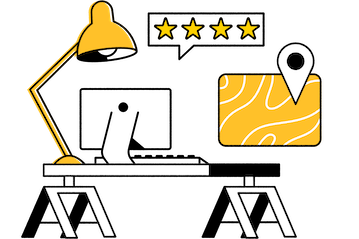 Start Exploring
Should your business be here?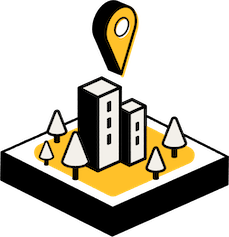 Add your business
How many seniors statewide, including the Twin Cities reported a fall?
Fortunately, most seniors in Minnesota don't experience falls or other accidents. However, a significant percentage of seniors do experience falls and many of them sustain injuries from their falls and other accidents. Whether it's a fall over a turned-up corner of a rug, a fall in the shower because it's slippery, or tripping over dirty clothes that haven't been put in the hamper, falls are dangerous for seniors. House cleaning services in the Twin Cities can help mitigate the likelihood of these types of accidents happening.
In addition, 8% of home cooking fires are caused by dirty ovens or ranges. If your senior is no longer able to clean the oven and range the way they used to, they're in danger of having a fire in the kitchen. The bottom line is that your loved one could benefit from house cleaning services in the Twin Cities. They will not only be safer, but they will live in more pleasant surroundings, which is undoubtedly what you would want for them.
What's the risk of a ladder-related injury for seniors in the Twin Cities?
When older adults try to clean areas of their house that require ladders or step stools, they are even more likely to experience accidents. In fact, seniors over 65 make up 16% of ladder and step stool injuries but 39% of hospitalizations. That indicates that it's more dangerous for seniors to perform these types of cleaning activities. Below, you can see the rate of ladder-related injuries in seniors compared to those who are younger than 65.
If you don't want to see your loved one dusting ceiling fans, washing entryway windows, or putting books away using a ladder, you can hire a housekeeping service in Minneapolis for them. With house cleaning services in St. Paul, your senior doesn't need to perform these dangerous tasks any longer, and they can enjoy their time in their home more.
How can I find a housekeeper service in the Twin Cities?
The best way to find a quality housekeeping service in the Twin Cities is to use our listings and reviews. You can search for services that have employees who are experienced with cleaning for seniors and who have good references from seniors or their relatives. Also, if you have questions about what cleaning services can do or how to choose the best service for your aging relative, access our comprehensive guide to senior cleaning services. This guide will answer all your questions.
Another benefit of getting cleaning services in St. Paul for your loved one is that you can spend more quality time with them. Instead of you having to spend your time together cleaning their house, you can enjoy taking scenic walks, reminiscing about the past, or playing a board game with them while the professionals do the work.
The Twin Cities' best house cleaning services
If your loved one is choosing to age in place, it's more important than ever to make sure they are safe and comfortable in their home. Use our free Twin Cities housekeeping service resources to find the best companies in your area. You can enjoy your time with your loved one, and they can enjoy having a clean, safe home when you connect them with cleaning services in the Twin Cities.