Find more resources in your city!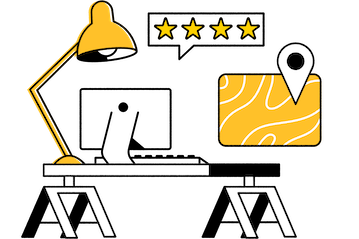 Start Exploring
Should your business be here?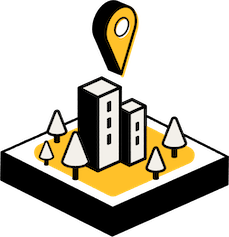 Add your business
How many seniors statewide, including the Tri-Cities reported a fall?
As we age, we often become more susceptible to fall injuries. For a senior living alone, falling can be particularly scary, as there may not be anyone around to help them get up and get medical assistance. The following data from the CDC shows the percentage of seniors in Tennessee reporting at least one fall or a fall with an injury:
The good news is that many falls can be prevented by simply maintaining an uncluttered home. While you might not have the time to clean your senior's home themselves, a housekeeping service in the Tri-Cities can do it for you. They can keep your older loved one's home organized, improving their overall well-being and quality of life.
What's the risk of a ladder-related injury for seniors in the Tri-Cities?
One thing that can cause older adults to fall is climbing up a ladder when they shouldn't. Perhaps they are trying to clean a lightbulb or need to grab something from a high shelf. The following data shows the rate of ladder-related ER visits per 100,000 people and how seniors compare to people under the age of 65:
As you can see, the risk of serious injury increases as we age. Therefore, get house cleaning services in the Tri-Cities that can clean high places, such as cabinets, for your senior so they don't have to worry about it anymore. There's no reason they should strain themselves to climb up a ladder or stand on a stool to do back-breaking work when cleaning services in the Tri-Cities are available to help.
How can I find a housekeeper service in the Tri-Cities?
One of the best ways to help your loved one age with dignity and respect is to arrange for their home to be well-kept and uncluttered at all times. To do that, search for a quality cleaning service in the Tri-Cities. Research a company thoroughly before choosing it, as you want to make sure its staff members are reliable and professional. They should also be pleasant to be around. Make sure the housekeeping service can come at the schedule you want them to. The bigger your older loved one's house is, the more often they may need to come. That also depends on your senior's living habits, though. Ask for references or check reviews online before hiring a company, and make sure you are clear on pricing upfront.
Our comprehensive guide to choosing a senior cleaning service will give you more information on what to look for.
the Tri-Cities' best house cleaning services
A home that is not cleaned often is not a pleasant place to live in. If you want the peace of mind of knowing your senior's home is free of clutter and sanitized to prevent the presence of harmful bacteria, hire a cleaning service in the Tri-Cities. Browse our free Tri-Cities housekeeping service resources today.