Find more resources in your city!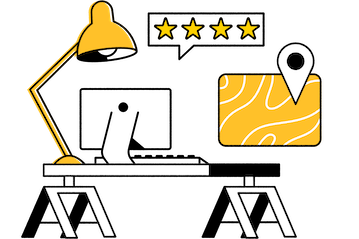 Start Exploring
Should your business be here?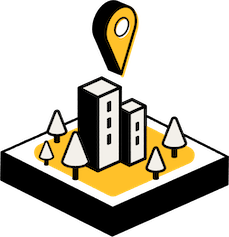 Add your business
How many seniors statewide, including Tampa reported a fall?
The table below indicates what percentage of seniors who experience falls each year both with and without injuries. As you can see, the majority of falls lead to injury of some kind. Sometimes falls are due to untidy homes, where the senior falls over something that is not put away or a rug that is not laying flat. Other times, the senior may be trying to clean using a ladder or step stool and end up falling. Either way, the use of a housekeeping service in Tampa can prevent these types of falls.
Falls are not the only danger that comes from a home that is not clean. Unsanitary conditions can lead to more illnesses and diseases that easily get past a senior's diminishing immune system. With a housekeeping service in Tampa-St. Pete, your loved one's home will not only be tidier, but more sanitized and free from dangerous viruses and germs. Cleaning services in Tampa can reduce your anxiety for your loved one and make them feel better about aging in place.
How do seniors in Tampa feel about tidiness?
The vast majority of seniors believe that tidiness and their well-being are related. That makes sense. When you picture the home you want to live in, no doubt you picture it as clean and tidy. When you connect your loved one with a housekeeping service in Tampa, you can give them that peace of mind knowing they live in a tidy home. You may find that you also have the peace of mind knowing they live in a safe home.
Senior house cleaning services in St. Petersburg can make a big difference in how your loved one lives. When they know their home is always going to be clean and tidy, they may be more open to inviting people in, giving them much-needed social contact. You can also enjoy your time more with your loved one. Instead of feeling that you have to pitch in to clean every time you visit, you'll have more time to enjoy their company.
How can I find a housekeeper service in Tampa?
To find house cleaning services in Sarasota, simply view our listings and reviews above. At Seasons, we are dedicated to providing the best resources for cleaning services in St. Petersburg. We also offer our comprehensive guide to senior cleaning services. This guide can inform you as to what cleaning services in Tampa can do and how to find the best service for your aging relative.
There are a lot of cleaning services in the area and you might feel overwhelmed when you think about finding the right one for your loved one. It's important that their home is as clean and sanitized, neat and tidy, and safe as possible. That's why we offer our resources and guide — so it's quick and easy for you to find the right service for your elder relative.
Tampa's best house cleaning services
It's more important than ever to help seniors feel comfortable and safe in their homes, as more seniors than ever before are choosing to age in place. Use our free Tampa-St. Pete housekeeping service resources to ensure your loved one is in the most pleasant, safe home setting possible. Find the right house cleaning services in Tampa for your loved one and sit back and relax.