Find more resources in your city!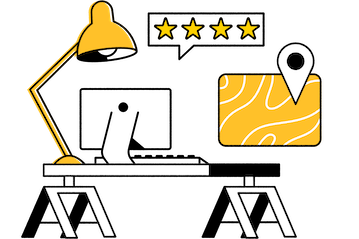 Start Exploring
Should your business be here?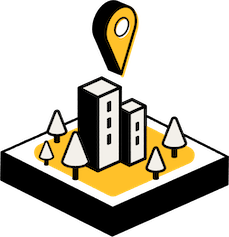 Add your business
How many seniors statewide, including Tallahassee reported a fall?
Falling is a serious issue for older adults, as shown below. But if your senior's home constantly has dirty, slippery floors and clutter everywhere, then their risk of experiencing a serious fall could be even higher. Hiring cleaning services in Tallahassee and Thomasville can help you take care of these problems so that you know you're doing all that you can to keep your older loved one's home as safe for them to be in as possible.
Expert cleaning services in Tallahassee can do more than just reduce your senior's risk of falling. Partnering with one of these services can also help to brighten your senior's mood by giving them a cleaner, fresher, and more comfortable home to spend their time in. This can put them in a much brighter state of mind than what they'd be in if they were living in a completely dirty home.
How much can seniors in Tallahassee expect to pay for house cleaning?
The cost of house cleaning can vary quite a bit. But as a general rule of thumb, they can typically expect to pay between $60 and $300 per visit from a housekeeping service in Tallahassee, as shown below. Other factors like how long it's been since your senior's last home cleaning and the company that you hire for them can also have an impact on their charges.
With the right cleaning services in Tallahassee, your senior will be free to pursue the passions that they have in life without having to spend as much time worrying about keeping a clean home. How much is that worth to you? That's the question that you should be asking yourself as you evaluate the prices for house cleaning services in Tallahassee.
How can I find a housekeeper service in Tallahassee?
You can begin the process of finding house cleaning services in Tallahassee online. Take a look at local cleaners' websites and evaluate them based on factors like the prices they charge, what their availability looks like, and what reviews from previous and current customers say.
Once you've narrowed your list of options down to a group of finalists, try to interview them in person or at least over the phone before making a hiring decision. Doing so will help you gather the last pieces of intangible information about personality and communication style that you need to make a final hiring decision.
We've also put together our comprehensive guide to choosing a senior house cleaning service to help you get started.
Tallahassee's best house cleaning services
Your senior deserves to enjoy their golden years as much as they possibly can. If you can hire someone who is able to help them with that, then they'll have more energy to focus on the people and things that they enjoy the most. So why not get started on that road today? You can do so now by taking a closer look at the resources Seasons has compiled on this page.