Find more resources in your city!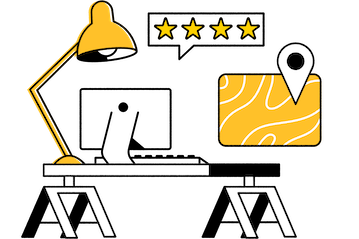 Start Exploring
Should your business be here?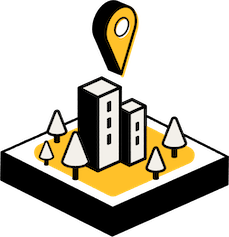 Add your business
How many seniors statewide, including St. Louis reported a fall?
Falls can impact individuals at any age. But when older adults fall, their journey back to health might take a bit longer than their younger counterparts, which is why seniors and their caregivers often take extra steps to reduce the risk. About one in four seniors experience falls across the United States each year. Here is data from the CDC regarding the number of falls experienced by seniors in Missouri:
While the incidences of falls in Missouri appear to be fewer than the national average, it's still a great idea to take as many steps as possible to prevent them from occurring. Seasons makes it easy to find cleaning services in St. Louis that can help your senior avoid actions that could result in falls like climbing a ladder to clean high shelves or stepping into a potentially slippery shower to clean soap scum.
In the opinion of seniors in St. Louis and beyond, How important is a clean home?
Living in a clean house is a priority for many adults, and seniors are no exception. In fact, research shows that older adults place a high premium on maintaining a tidy living space. Recent data released by Statistica revealed the following regarding the percentage of older adults who believe maintaining a clean home is important:
With more than 90% of seniors viewing a clean home as at least somewhat important in their lives, it's good to go the extra mile to help your loved one locate a reputable housekeeping service in St. Louis. This way, you can help your older adult enjoy a clean and dignified living environment while avoiding circumstances that could result in them experiencing falls, fires, or other hazards associated with a cluttered home.
How can I find a housekeeper service in St. Louis?
Seasons is happy to serve as your one-stop shop for locating and connecting with cleaning assistance for your loved one. You can use our listings for house cleaning services in St. Louis to find a variety of reliable businesses that understand the value of doing their best when cleaning senior residences.
If you and your loved one need help with determining which housekeeping service in St. Louis is a great option, Seasons can serve as your guide. We want to help you support your senior in maintaining a clean, safe home that reduces the risk of falls or fires. You can explore our comprehensive guide to senior cleaning services to gain even more insight into the benefits of using a cleaning service as well as how to help your loved one make a great choice.
St. Louis's best house cleaning services
Helping you support your loved one in the process of aging in place comfortably and happily is a goal we aim to achieve. We're happy to serve as an information hub for aging and caregiving and also guide you to local options for senior care services. Don't hesitate to explore our free resources to find cleaning services in St. Louis to find those that align with your loved one's desire to live in a clutter-free environment. Seasons is here to provide the information you need today.