Find more resources in your city!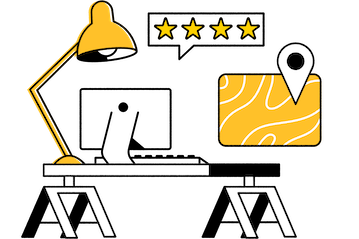 Start Exploring
Should your business be here?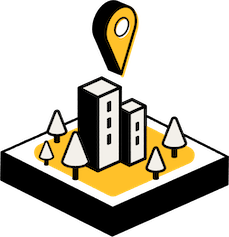 Add your business
How many seniors statewide, including Santa Barbara reported a fall?
By having a regular cleaning service come into your older loved one's home, you can ensure messes get picked up in a timely manner and that they can stay safe. Having clutter on the floor can cause your senior to slip, possibly leaving them with an injury. The CDC shares a closer look at the number of seniors in California who are affected by this:
Utilizing house cleaning services in Santa Barbara can make life easier for the senior in your life. They can remain in their home safely and for longer. You and other family members can have peace of mind knowing that a professional can assist your senior with any clutter or other problems that might contribute to a fall.
How do seniors in Santa Barbara feel about tidiness?
Many seniors realize there is a strong link between their well-being and the state of their home. According to a recent study, over 75% believe the two items are correlated to one another. If you notice that your older loved one was normally a very clean person, but now they seem to have trouble keeping up, it might be worth looking into cleaning services in Santa Barbara.
Certain tasks can become difficult to do as an individual starts to age. Your older loved one might have trouble stooping down to clean the tub or the toilet, or they might have issues when it comes to changing the sheets on their bed. With the help of a quality housekeeping service in Santa Barbara, you can feel confident your senior is getting the help that they need.
How can I find a housekeeper service in Santa Barbara?
As you begin your quest in searching for different house cleaning services in Santa Barbara, you may be unsure of what is out there. You should seek out a house cleaning service that is familiar with the needs of seniors and can assist them with the different tasks they might need. These tasks might be different from what a typical home requires to be done. Make sure to research so you get a better idea before contacting companies.
One benefit of having professionals come in is that you and other family members don't have to worry about constantly trading off duties just to keep your older loved one safe. We offer a comprehensive guide to choosing a senior cleaning service that can make the process easier for you and everyone else involved.
Santa Barbara's best house cleaning services
If the senior in your life is set on remaining at home, there are different ways you can help them ensure their house is a safe and suitable place to continue living. By seeking out help from cleaning services in Santa Barbara that can also service the Santa Maria and San Luis Obispo areas, you can feel confident they will be in good hands. Let Seasons help you in your quest and check out our listings to get started.