Find more resources in your city!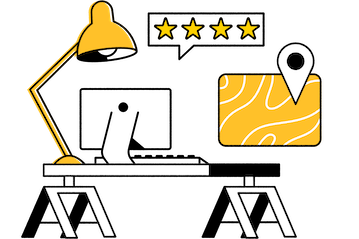 Start Exploring
Should your business be here?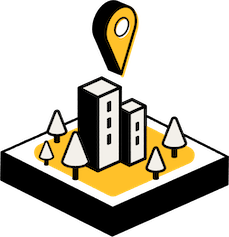 Add your business
How many seniors statewide, including San Francisco reported a fall?
Another safety concern for seniors is falling and injuring themselves. While the majority of California seniors didn't report a fall, a significant number of them did and more than half the seniors who reported a fall also experienced an injury. Falls can happen because of clutter in the home, a rug that gets turned up and tripped over, or because the senior is using a ladder or step stool to attempt to clean areas high up in the house like ceiling fans and entryway windows.
In addition to fires and falls, seniors can also end up with illnesses or diseases due to an excess of germs, whether bacteria or viruses. When it becomes hard for seniors to move around and they aren't able to clean their homes the way they used to at the same time as their immune systems are weakening due to age, this becomes a serious consideration. That's why using a housekeeping service in San Francisco is so advantageous to seniors in the area.
Which services make life easier for San Francisco seniors?
As a caregiver, you know what services you think will make your loved one's life easier, but what do seniors have to say about it? The table below shows that more than half of all seniors feel that house cleaning services for their homes make their lives easier. They can enjoy having a clean home without the strenuous work involved in getting it that way. Seniors may also enjoy more socialization when they know that their home is worthy of inviting guests to.
Most valued services for making life easier for seniors
Transportation to and from events
House cleaning services for your home
Yard work or lawn mowing services
It's not only easier for the senior in your life when you hire cleaning services in San Francisco — it's easier and more pleasant for you. When you go to visit your aging relative, you don't have to feel like you need to spend your time cleaning their home for them. You can enjoy playing a board game, reminiscing about old times, or taking a scenic walk with your loved one instead. This quality time in your final years together is far more valuable than cleaning the house.
How can I find a housekeeper service in San Francisco?
The easiest way to find a reputable housekeeping service in San Francisco is to look through our listings and reviews and contact the ones that look like they will best meet your loved one's home cleaning needs. Some questions to ask are whether the service has references from seniors or their families, whether their employees are experienced with cleaning for seniors, and what they charge for the size of home and level of cleaning your senior needs. You can also take a look at our comprehensive guide to senior cleaning services to get an idea of what these services can do and how to find the best one for your aging relative.
San Francisco's best house cleaning services
At Seasons, we care about helping seniors age in place with dignity and respect. That's why we're here to help you find the best house cleaning services in San Francisco. Whether you're concerned about your elderly relative's safety or you want to make sure their house is sanitized and smells pleasant and clean, using the help of a cleaning service can make all the difference in your loved one's life. Use our free resources to find the best cleaning services in San Francisco for your loved one today.