Find more resources in your city!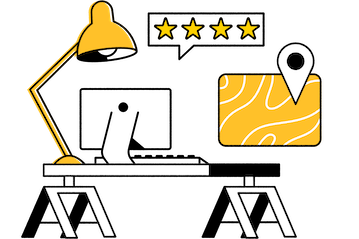 Start Exploring
Should your business be here?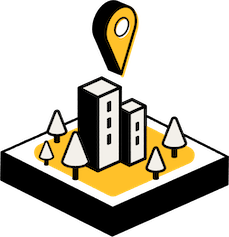 Add your business
How many seniors statewide, including San Antonio reported a fall?
A common concern for caregivers is their loved one taking a fall, particularly if it results in an injury. While this can occur under any circumstance, seniors could put themselves at risk of falling if attempting difficult cleaning chores. The following is a snapshot of the percentage of seniors who have reported falls in Texas:
As you can see from the CDC data, about one-third of seniors in Texas have reported falling and more than 10% have experienced injuries. While it's impossible to avoid a fall with 100% certainty, there are many steps your senior can take to reduce their risks. One option is to hand over some of their cleaning duties to a reliable housekeeping service in San Antonio. This way, your loved one can enjoy a tidy living space while leaving the challenging cleaning chores to professionals.
What's the risk of a ladder-related injury for seniors in San Antonio?
Climbing a ladder can be risky business. There are a lot of reasons that individuals who climb them can fall, including failing to place the ladder on a level and sturdy foundation or struggling with balance issues after reaching certain heights. Data from the U. S. Consumer Product Safety Commission has revealed that seniors who climb ladders generally experience more injuries than their younger counterparts.
The data shows that seniors are more likely to be treated in the ER for injuries related to ladder falls than individuals under the age of 65. Fortunately, your senior can avoid this type of circumstance by being as safe as possible in the home. Instead of your older adult taking on the responsibility of climbing a ladder or stool to clear cobwebs or store items on a high shelf in the garage, explore cleaning services in San Antonio in order to find one that can do the work for your loved one.
How can I find a housekeeper service in San Antonio?
When you take advantage of our resources, you can enjoy a one-stop-shop for information and local services that can address your loved one's needs. There are so many great cleaning services in San Antonio. If you want to find a company that has experience with cleaning senior residences, you'll have several options to choose from.
Seasons understands how important it is as a caregiver to support your senior in maintaining a home that is sanitary and free of clutter. We can assist you in locating house cleaning services in San Antonio that can help your loved one feel less tempted to climb ladders or take other actions that could result in falls — or worse, injuries. Our comprehensive guide for finding senior cleaning services can offer even more insight into cleaning services and how to choose them for your loved one.
San Antonio's best house cleaning services
With a larger number of seniors opting to age in place in the comfort of their own homes, it's important that their experience is one that reflects the security and independence they deserve. Helping to eliminate the risk of a fall or fire as well as supporting them both psychologically and physically by maintaining sanitary conditions can ensure they enjoy the lifestyle they desire most. If you want to find a housekeeping service in San Antonio to assist your loved one, let Seasons help with your search. Find the service you're looking for by exploring our free San Antonio housekeeping service resources today.
Aging in place is a much more common choice than it has been in decades past, so it's
increasingly important to find effective ways to keep our elderly loved ones safe and
comfortable at home. Using a housekeeping service in New York City can take the
responsibility of cleaning off your elder's shoulders and ease your worries about your loved
one's safety at home. Let Seasons assist you as you search for the best senior
housekeeping service in New York City.