Find more resources in your city!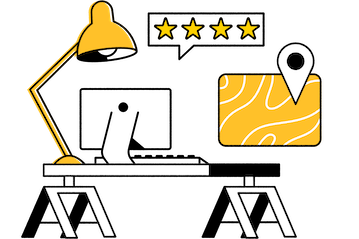 Start Exploring
Should your business be here?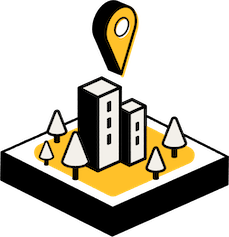 Add your business
How many seniors statewide, including Sacramento reported a fall?
Mitigating your loved one's fall risk is one of the best reasons to contact a housekeeping service in Sacramento. Seniors fall more often than you might expect, but unfortunately, it usually takes a severe injury such as a hip fracture before it becomes a concern. Here is how many seniors reported falling in California:
Californian seniors fall more often than the national average, and you do not want your loved one contributing to that statistic. A cleaning service in Stockton won't completely eliminate your senior's fall risk, but they can reduce it by ensuring your loved one has a clear path to anywhere they might want to go in their home.
What's the risk of a ladder-related injury for seniors in Sacramento?
Whether it's ceiling fan blades, hanging light fixtures, or just a high shelf, we've all climbed on something to clean something we couldn't reach otherwise. Unfortunately, it can be very dangerous for seniors to do this especially if they have balance issues. Check out these statistics comparing ladder-related ER injuries by age group:
Seniors consistently end up in the hospital more frequently than their younger counterparts, so you have to make sure that your loved one isn't tempted to climb anything. A cleaning service in Modesto can take care of the manual labor that your loved one shouldn't perform, giving them the benefits of a clean and tidy home without risking a trip to the emergency room.
How can I find a housekeeper service in Sacramento?
There are so many house cleaning services in Sacramento that choosing the right one can feel daunting, especially if you've never done this type of research before. Thankfully, you won't need to tackle it alone. Seasons has put together a comprehensive guide on finding senior cleaning services that contains all of the info you need to point your loved one to a great housekeeping service in Stockton. For example, we advise looking for a housekeeping service in Sacramento specializing in senior homes because they are more likely to be able to accommodate your senior's specific needs. We also discuss what services cleaning companies provide and what you can expect to pay for each.
Sacramento's best house cleaning services
It can be an emotional decision to bring in a professional cleaning company when your loved one can no longer maintain their home independently, but making it is often the only way for your senior to age in place safely. Please use the free Sacramento housekeeping service resources available on Seasons to find your loved one a great cleaning company today.