Find more resources in your city!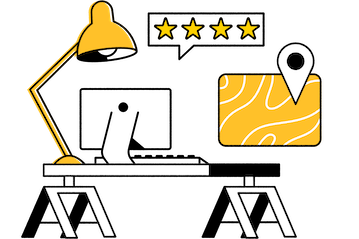 Start Exploring
Should your business be here?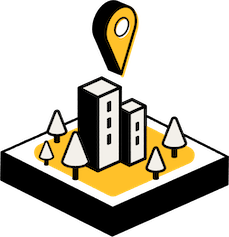 Add your business
How many seniors statewide, including Rochester reported a fall?
The risks associated with falls can increase with age. According to a recent report, seniors aged 70 and older are more likely to experience severe injury and even death from a low-level fall. Unfortunately, falls are quite common among seniors across the United States. Here is a look at the percentage of Minnesota seniors who have reported falls with or without injury:
There are a lot of ways older adults can fall in and around their homes. Some might fall by tripping over items left on the floor. Others could attempt to clean high spaces by stepping on a stool or ladder and lose their balance. Utilizing cleaning services in Rochester can help your older loved one avoid these dangerous accidents.
According to seniors in Rochester and beyond, how important is a clean home?
If your senior is like many older adults, keeping their home clean is very important. Unfortunately, doing so can be difficult depending on their specific circumstance. The good news is they don't have to live in an unsanitary home or worry about placing the burden of housekeeping on their close relatives or friends. Getting assistance from one of the trustworthy house cleaning services in Rochester can ensure your senior's home meets their standards.
How can I find a housekeeper service in Rochester?
Enlisting the help of housekeeping service in Rochester requires conducting plenty of research. You want to make sure that your senior can trust the workers who will spend significant time in their home. A good way to begin your search is by checking the online reviews of cleaning services in Rochester. Read the reviews carefully to see how customers feel about the way they interact with clients, treat homeowners' property, and manage their time. Of course, it's important that customers are pleased with the final result.
Taking this step can help you create a list of prospects. Next, reach out to these services to find out how much they charge, how many workers they typically send to homes, what areas of the home they clean, and what cleaning supplies they use. You can ask if are able to come on a schedule and also if they do occasional deep cleanings. Getting this information and exploring our comprehensive guide to choosing a senior cleaning service can enhance your search.
Rochester's best house cleaning services
Your older loved one deserves to age in place according to the terms they set, including living in a clean and safe home. Fortunately, there are plenty of house cleaning services in Rochester ready to assist your senior with meeting this goal. Allow Seasons to aid your search for a great housekeeping service. Feel free to review our unbiased listings today.