Find more resources in your city!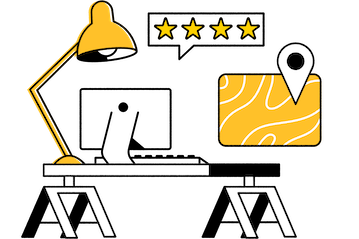 Start Exploring
Should your business be here?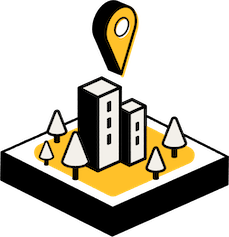 Add your business
How many seniors statewide, including Raleigh-Durham reported a fall?
Another accident that many seniors experience each year is falling, whether that's tripping over a rug after the corner got turned up, or whether it's tripping over books that have not been returned to the bookshelf. The table below shows that, while most seniors do not experience falls, a significant percent do, and of those who do, well over half sustain an injury during their fall.
From house fires to falls, ladder accidents to hip fractures, seniors who are not able to clean the way they used to are in danger in their own homes. A housekeeping service in Fayetteville can reduce the likelihood they fall prey to these types of accidents. They also give you, as a caregiver, more quality time to spend with your loved one rather than simply going to their house to clean and not spending time interacting with them in their later years.
How much can seniors in Raleigh-Durham expect to pay for house cleaning?
The amount you can expect to pay for senior house cleaning services in Raleigh-Durham depends on a variety of factors. The cost depends on the size of your loved one's home, the depth of cleaning they need, and their location. The best way to find out how much a housekeeping service in Durham will charge for the senior in your life is to find providers above that look like they will meet your needs and contact them.
There is a greater cost to not hiring cleaning services in Raleigh-Durham, and that is your senior's safety. Too many accidents can happen when it becomes difficult for seniors to clean up after themselves. They may not be able to scrub out the tub as they used to, which can cause it to be slippery and lead to falls. When you think about it, the cost of house cleaning services in Raleigh seems pretty minimal compared to that.
How can I find a housekeeper service in Raleigh-Durham?
The best way to find house cleaning services in Raleigh-Durham is by looking through our listings above. If you have questions about what cleaning services can do or how to get the services your loved one needs, you can refer to our comprehensive guide to senior cleaning services. This guide can answer all your questions about cleaning services in Raleigh-Durham.
When searching for cleaning services for your loved one, be sure to look for a service with people who have experience with seniors. Ask for references from other elderly customers or their caregivers. We will guide you through finding the right housekeeping service in Raleigh-Durham to keep your aging relative's home clutter-free, spotless, and as safe as possible.
Raleigh-Durham's best house cleaning services
Seniors are aging in place at much larger numbers than ever before. That means they need more services to keep them aging in their own homes with dignity and grace. Use our free Fayetteville housekeeping service resources today to find the right option for your loved one. They will be much safer and you will be much less worried knowing they have quality, professional cleaning services in Raleigh.