Find more resources in your city!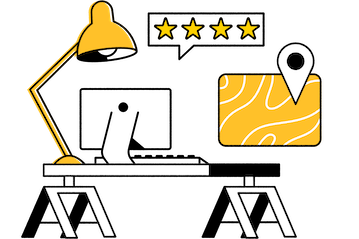 Start Exploring
Should your business be here?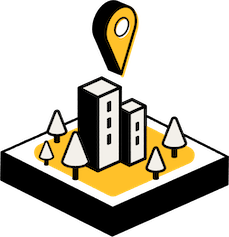 Add your business
How many seniors statewide, including Pittsburgh reported a fall?
Many seniors fall every once in a while and the natural temptation is to shrug it off unless it leads to injury. Unfortunately, it only takes one fall at a bad angle to lead to broken limbs, hip fractures, or even death. Seniors may also be unable to summon help if they're stuck on the floor, leading to a heartbreaking scene where they need to wait for help to find them. Here is how prevalent falls are in Pennsylvania:
House cleaning services in Pittsburgh might not be able to prevent all falls, but they can ensure that your loved one has a clear path to all of their favorite spots in the house. It's easier to get around if you don't have to worry about clutter on the floor, especially if your loved one has mobility concerns.
In the opinion of seniors in Pittsburgh and beyond, How important is a clean home?
The stereotype is that seniors live in homes packed with artifacts from yesteryear and a massive layer of dust, but the vast majority of older adults would prefer not to live that way. Indeed, most of the seniors with homes like that lack access to the support they would need to keep it tidy. The following data highlights just how important clean homes are to most seniors:
Your senior may be ashamed of the state their home is in and hesitate to reach out for help, but they need help. If you set them up with a housekeeping service in Pittsburgh, they will be able to enjoy the benefits of a clean and tidy home without worrying about the manual labor that goes into keeping it that way. That would provide both of you with peace of mind.
How can I find a housekeeper service in Pittsburgh?
With so many professional cleaning services in Pittsburgh to choose from, it can be difficult to select the right one. Luckily, you won't have to do all of that research alone. Our comprehensive guide to selecting a cleaning service for seniors includes valuable information on everything from how to broach the topic with your loved one to what to look for in a cleaning company. For instance, we strongly recommend looking for house cleaning services in Pittsburgh specializing in senior homes because they are more likely to be able to accommodate your loved one's needs. We'll also let you know what you can expect to pay for house cleaning services and how to ensure that the cleaners treat your loved one with the dignity they deserve.
Pittsburgh's best house cleaning services
We understand that you don't get to spend as much time as you would like with your loved one and talking about cleaning services is probably not a priority on your to-do list. Still, spending a little time on the topic today could help your loved one remain safe and content at home. Please use the free resources available on Seasons to get started.