Find more resources in your city!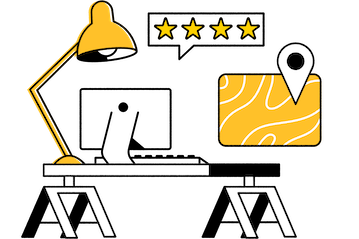 Start Exploring
Should your business be here?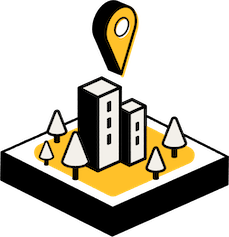 Add your business
How many seniors statewide, including Phoenix reported a fall?
Falls are another serious concern for older adults. They become more dangerous as we age due to our bones getting more brittle over time. That's why you want to make sure that the seniors in your life have a living space that decreases their risk of falls. To illustrate just how important this is, take a look at the Percentage of seniors in Arizona who reported at least one fall.
A housekeeping service in Phoenix won't be able to remove the risk of falls from your loved one's home entirely. But they can clean up messes that are easy to slip on, keep entryways clear of clutter, and take other preventative actions to bring down the number of areas that could cause a fall. It's another way that house cleaning services in Phoenix can provide value to older adults.
How do seniors in Phoenix feel about tidiness?
It's also much easier for your loved ones to feel good about themselves and their life as they age when they keep a clean home. But don't take our word for that. Take a look at the chart below to see what seniors have to say for themselves about the linkage between tidiness and well-being.
Cleaning services in Phoenix make it a lot easier for your loved one to stay tidy at home without having to exert a ton of effort to do so. And when you hire a housekeeping service in Phoenix or Prescott, you won't have to take over their responsibility either. That leaves more room for you and the older adult in your life to enjoy your time together instead of having to complete a long list of chores every time you visit.
How can I find a housekeeper service in Phoenix?
There are lots of different house cleaning services in Phoenix, Prescott, and the surrounding areas to choose from. To find the right one for your goals, you'll need to have a clear understanding of the type of cleaning you need, what your loved one is comfortable with in terms of visitors, and whether the cleaning services has any experience working with older adults.
You could do all of this research on your own. But it would take quite a long time to figure it out. That's why Seasons has put together our comprehensive guide to finding a cleaning service for your older adult. It includes all of the information that you need to make a more informed decision about who you hire to clean your loved one's home.
Phoenix's best house cleaning services
House cleaning services help to make your senior's home a more comfortable place for them to age. They also give you the peace of mind of knowing that things that might increase your loved one's risk of starting a fire or experiencing a fall are taken care of — and you won't have to worry as much about keeping your senior's living space sanitary either. So take a closer look at the free resources on Seasons to learn more about finding a housekeeper in your area.