Find more resources in your city!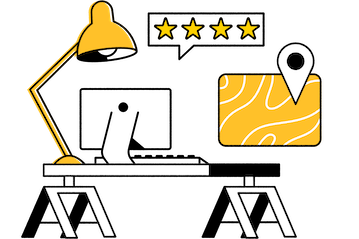 Start Exploring
Should your business be here?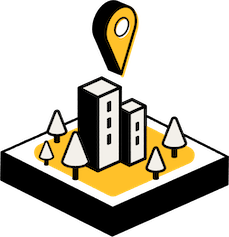 Add your business
How many seniors statewide, including Peoria reported a fall?
Most people aren't overly concerned about falling because they're confident they'll be able to get back up. Sadly, seniors don't have that luxury. While not every senior fall results in serious injury or death, any fall potentially could. The federal government records official senior fall statistics, and here is how common they are in Illinois:
Roughly a quarter of seniors admit to falling at least once every year, and more could be hiding it to preserve their independence or avoid troubling loved ones. House cleaning services in Peoria cannot prevent all falls, but they can reduce your senior's risk by removing debris that would otherwise be a tripping hazard.
How much can seniors in Peoria expect to pay for house cleaning?
Some seniors may feel deterred by the price of housekeeping service in Peoria and nearby areas such as Bloomington, but professional cleaning can be more affordable than you might expect. As such, you should at least collect a few estimates to see if professional cleaners fit your senior's budget. The following data provides average pricing information for a range of home sizes and cleaning services:
Deep cleaning is consistently more expensive than standard services, but the value it provides to seniors with certain chronic medical conditions or compromised immune systems is more than worth it. Make sure that any house cleaning services in Peoria you're considering offer the level of service your older adult needs.
How can I find a housekeeper service in Peoria?
Choosing a great cleaning service begins by focusing on the specific services your senior needs most. If your older adult is still active around the house, they might only need the cleaners to dust high shelves or get down and scrub the toilet as opposed to doing the whole house. If your senior has pets they're allergic to, the cleaners should do everything in their power to eliminate dander.
Many seniors are sensitive to particular cleaning products, so make sure your older loved one can veto any products that could compromise their health. It may seem uncouth, but you should ask about the price early on as well. Even the best service will do your older adult little good if they cannot afford it. The final step in your research process should always be a face-to-face interview so you can ensure that your senior will be treated with the respect they deserve. Our comprehensive guide to selecting a senior cleaning service provides further info.
Peoria's best house cleaning services
Your older loved one might not be the home keeper they once were, but that shouldn't mean that they need to live in an unsanitary home. Professional cleaning companies offer a wide range of services to help all seniors live as safely and independently as possible, and Seasons provides free Peoria housekeeping service resources to help you find the best options. We encourage you to take full advantage of them today!