Find more resources in your city!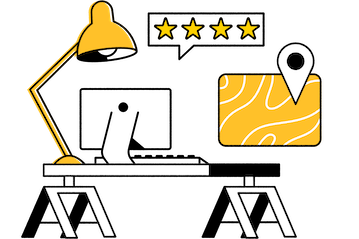 Start Exploring
Should your business be here?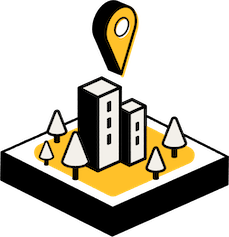 Add your business
How many seniors statewide, including Orlando reported a fall?
Falling as an older adult carries a greater risk of physical injury due to factors such as the weakening of muscles, balance issues, and vision problems. While not all falls result in a serious injury, more than a third of falls reported by seniors require some sort of medical treatment.
The potential for broken or fractured bones as well as the possibility of head injuries makes it extremely important to mitigate the risk of a fall by decreasing home hazards like clutter or taking care of chores requiring a step stool or ladder. Hiring a respected housekeeping service in Orlando can go a long way towards keeping your senior safe and healthy.
How much can seniors in Orlando expect to pay for house cleaning?
Although adding the expense of professional housekeeping can feel overwhelming, it can provide your senior with the independence they desire while giving you a sense of comfort knowing their home is being cared for. The cost of cleaning services in Orlando will vary based on your senior's particular needs. Take a look at the chart below for an idea of average house cleaning costs:
As you can see, housekeeping prices are dependent on the size of your loved one's home and the amount of cleaning required. Larger homes requiring a deeper clean will generally cost more than a small house needing light cleaning. Of course, your senior's location can also make a difference. Seasons can help you sort through the many options to find affordable and trustworthy house cleaning services in Orlando to fit your loved one's needs.
How can I find a housekeeper service in Orlando?
Maybe you've made the decision to hire a housekeeper to help your senior but don't know how to get started or what to look for. This is where our free Orlando housekeeping service resources come in handy. We provide listings of various cleaning services in Orlando, saving you the trouble of wading through the overwhelming number of options to find companies you can trust to properly care for your senior's residence. Before you choose a cleaning service, you'll want to feel confident that the people entering your loved one's home are honest and dependable.
Our detailed and comprehensive guide to senior house cleaning services is a fantastic resource to advise you as you make your choice. You'll gain a better understanding of what questions to ask as you reach out to the companies you've chosen to contact. Knowing how to determine a company's reputability, insurance status, and how they vet their workers can help you feel confident in your decision. You'll also want to consider factors such as the cleaning products they use to avoid allergies, their procedure for entering the residence when nobody is home, and whether they have worker's compensation insurance in case a cleaner is injured in your loved one's home.
Orlando's best house cleaning services
Your loved one deserves to live comfortably and securely. Seasons put together these listings to help you find top-notch house cleaning services in Orlando. Working with a housekeeper can ease your worries about your loved one's safety while allowing them to stay in the comfort and familiarity of their home.