Find more resources in your city!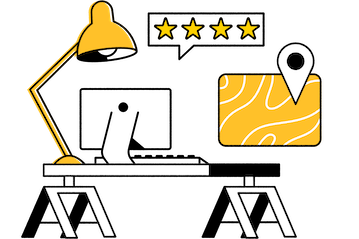 Start Exploring
Should your business be here?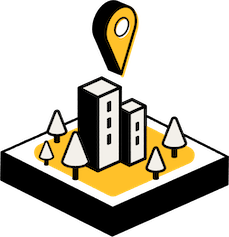 Add your business
How many seniors statewide, including New Orleans reported a fall?
Individuals at any age can fall when losing their balance. But as seniors age, the risk of falling could increase due to mobility challenges or balance issues. The risk of injury and longer recovery times could also increase. The following report from the CDC reveals how many seniors in Louisiana have experienced falls (both with and without injuries):
The data you see above shows that while the majority of seniors have reported no falls, about one in four seniors has experienced a fall while about one in 10 reports an injury with that fall. The odds are in your loved one's favor that no fall will occur, but do you really want to take that chance? Accidents can happen to even the most cautious person. Rather than have your senior risk injury by climbing a stool to clean a high shelf or trip over items due to excessive clutter, it's best to take steps to locate a top housekeeping service in New Orleans.
What's the risk of a ladder-related injury for seniors in New Orleans?
As seniors age, it's common for them to continue the activities they were able to enjoy in their younger years. For instance, your loved one might have been accustomed to climbing a ladder to trim tree branches or clean the gutters and see no reason to stop. Unfortunately, taking part in this type of activity as a senior could be costly. Take a look at the number of seniors who are treated in the emergency room as a result of a ladder-related injury:
The data shows that seniors are far more likely than individuals under the age of 65 to visit and be treated by an ER after working with a ladder. While your senior can try to make sure their ladder is sitting on a level surface and that someone is helping to stabilize it before climbing, it's better to reduce the overall risk of an accident by looking for help from professional cleaning services in New Orleans.
How can I find a housekeeper service in New Orleans?
Finding trustworthy house cleaning services in New Orleans is easy when you take advantage of our directory of listings. You can explore top services and even check reviews and service descriptions to determine which business is best for your senior. We hope to support you in your effort to simplify the life of your loved one so that they can enjoy aging in place with dignity.
What's great about being able to locate a great cleaning service in your area is your ability to quickly help your loved one begin living in a clutter-free home while reducing their risk of falls or fires. If you'd like more information about cleaning services and how to choose a great match for your senior, be sure to review our comprehensive guide to senior cleaning services.
New Orleans's best house cleaning services
As a caregiver, you most likely want to take every step possible to help your older adult enjoy aging in place in a secure home. Take time to explore free New Orleans housekeeping service resources with help from Seasons. In a short amount of time, you can find a reliable housekeeping service in New Orleans that is skilled at catering to the needs of seniors.