Find more resources in your city!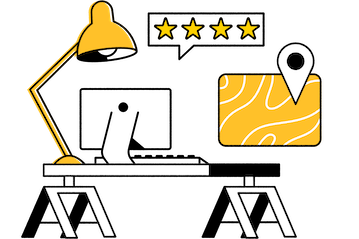 Start Exploring
Should your business be here?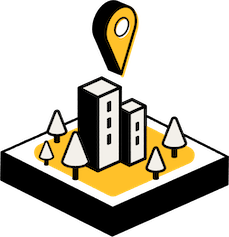 Add your business
How many seniors statewide, including Mobile reported a fall?
While a little bit of clutter or a seemingly innocuous throw rug might not be a big deal to you, for your senior it could mean a fall and a trip to the hospital that they might not return from. As seniors get older, their balance and reflexes deteriorate making it harder for them to avoid a fall. The data below, provided by the CDC, shows the falls reported by seniors in the state of Alabama in 2018:
Accidental falls don't have to be an inevitable part of the aging process for your senior. There are many steps that can be taken to help make your senior's home safer, including enlisting the professional assistance of cleaning services in Mobile and Pensacola. A service like this can ensure that your loved one can safely move around a clutter-free home.
How do seniors in Mobile feel about tidiness?
A clean and tidy home is more peaceful and relaxing for most people, including seniors. It can reduce stress and anxiety, and even help people sleep better, which is essential for good mental and physical health. Seniors are also more likely to socialize with others in their home if it is well-maintained.
A housekeeping service in Mobile can help your senior maintain their home, boost their sense of self, and make it easier to move around and go about their daily lives safely. This also ensures that they can remain independent for as long as possible and be proud of their living space.
How can I find a housekeeper service in Mobile?
With all the quality house cleaning services in Mobile, it can feel a bit overwhelming to navigate all the options available. A great place to start is by asking the service providers you are considering whether they have experience working with seniors and catering to their specific needs and circumstances. It's also a good idea to ask for references; you can even ask other caregivers and seniors for recommendations. We know how important is to ensure that the person you allow into your senior's home is well-qualified and trustworthy. Consulting our comprehensive guide to choosing a senior cleaning service can help you make an informed decision when selecting a housekeeping service in Mobile.
Mobile's best house cleaning services
Enlisting the expert assistance of cleaning services in Mobile means you no longer have to worry about your senior's health and safety as they age in place. It also means your loved one can enjoy their independence for longer and grow old with their dignity and self-esteem intact. A sanitary and clutter-free home will make such a difference to your senior's well-being and quality of life, and hiring a professional service means one less thing on your to-do list as a caregiver. You can rely on Seasons to help you find the right service provider to take care of your senior's needs.