Find more resources in your city!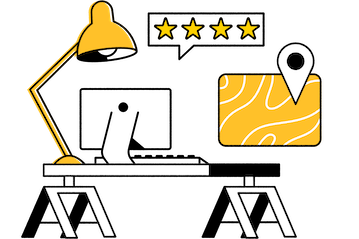 Start Exploring
Should your business be here?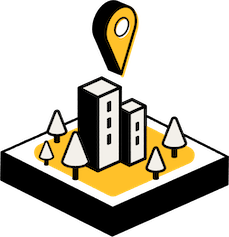 Add your business
How many seniors statewide, including Lubbock reported a fall?
Seniors can find themselves at a higher risk for falls due to medication use, reduced cognitive abilities, and much more. It's not always easy for older adults to heal as quickly as their counterparts due to age, making the repercussions of falling even more severe. The following information from the CDC provides insight into senior falls and resulting injuries in Texas:
Since 1 out of 5 falls results in injuries like broken bones or head injuries, it's best to help your older loved one avoid them whenever possible. Enlisting the help of one of the house cleaning services in Lubbock can set your senior on the right path. They can ensure your senior doesn't feel the need to climb a ladder to clean a high shelf. They can also help your older loved one avoid living in an unsanitary space with a heightened risk of grease fires and other hazards.
Which home services make life easier for Lubbock seniors?
Older adults who age in place often need help to do so comfortably. If they are experiencing mental or physical challenges that make everyday tasks difficult, they might need assistance with chores like caring for pets, cooking meals, or taking out the trash. Here is a look at other services that could make an older adult's life easier:
Most valued services for making life easier for seniors
Transportation to and from events
House cleaning services for your home
Yard work or lawn mowing services
If your older loved one feels like many seniors, receiving help with house cleaning chores is of major importance. Tasks like sweeping, mopping, dusting, and cleaning the kitchen and bathrooms can be overwhelming. In some cases, they can even be dangerous. To help your senior avoid falls, injuries, or other hazards of cleaning, it's a good idea to allow one of the top-notch cleaning services in Lubbock to do the hard work.
How can I find a housekeeper service in Lubbock?
Searching for house cleaning services in Lubbock for the first time can be an overwhelming task. A way to make the process feel less intimidating is to make sure you're clear about your older loved one's housekeeping needs. Are they interested in getting weekly assistance with cleaning the bathrooms and kitchen? Or would they like to add services like sweeping and mopping the floors, vacuuming the carpets, clearing cobwebs, and cleaning living room furniture? Knowing these details can help steer you toward the right cleaning services in Lubbock.
When contacting services to inquire about their offerings, you'll want to learn their rates based on house size. It's good to ask their normal timeframe for cleaning a home and how many workers they typically send for a job. You can ask about the cleaning supplies they use and find out if they require your senior to supply any of their own. Be sure to ask about scheduling options and the manner in which they would handle damage to your older loved one's property.
Learn even more about this topic by consulting our comprehensive guide to choosing a senior cleaning service.
Lubbock's best house cleaning services
Locating a great housekeeping service in Lubbock can make aging in place much easier for your senior. They can feel confident that their home is always clean, and you can rest assured that their risk of injury is significantly lower. We're happy to help you locate a trustworthy cleaning service in the area. Explore our listings for cleaning services in Lubbock to begin your search today.