Find more resources in your city!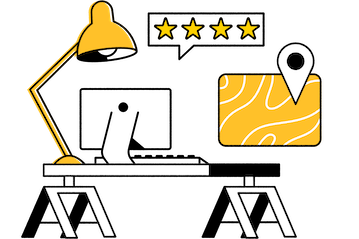 Start Exploring
Should your business be here?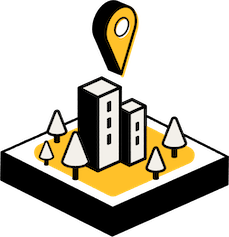 Add your business
How many seniors statewide, including Las Vegas reported a fall?
You probably don't even want to think about your loved one injuring themselves in a fall, but sadly falling is the reality for many seniors. Sometimes older adults can get up without injury, but falls can result in hip fractures, painful bruises, and even death. Here is data showing how frequently seniors fall in the state of Nevada:
Falls are less common in Nevada than nationally, but we think that the rate is still way too high. Hiring cleaning services in Las Vegas can help ensure that the senior in your life has a clear path to every room in their house, reducing the chances of tripping over something. Furthermore, clear paths could help your senior evacuate in the event of an emergency.
What's the risk of a ladder-related injury for seniors in Las Vegas?
While many of us take cleaning for granted, many common tasks require strength or dexterity that seniors could've lost to the aging process. For instance, climbing on a ladder or even a chair to dust ceiling fan blades or hanging furniture is a bad idea for any senior with balance issues. The table below compares the rate of ladder-related ER injuries for 65+ people to the general population:
Your senior deserves to live in a clean home, but they shouldn't have to risk life and limb for it. Instead, use our resources to find your loved one excellent house cleaning services in Las Vegas that will take care of all of the labor for them. Your older adult will get the benefits of a clean home without doing anything dangerous.
How can I find a housekeeper service in Las Vegas?
There is no shortage of professional house cleaning services in Las Vegas and finding the right company for your loved one can feel challenging. Thankfully, you do not have to go into the process blindly. Our comprehensive guide to senior cleaning services includes lots of helpful information to help you find an appropriate housekeeping service in Las Vegas. For example, we recommend choosing a company with experience cleaning for an older clientele because they will have a better understanding of what your loved one needs. We also detail what types of service cleaning companies can offer and how much you can expect to pay for various levels of services, ensuring that your loved one doesn't get ripped off. Best of all, everything is accessible in one convenient location.
Las Vegas's best house cleaning services
You might feel tempted to try and clean your loved one's home yourself, but would you honestly have enough time to do a thorough job without compromising your other priorities? Seasons makes it easy to compare cleaning services in Las Vegas and find a great fit for your senior, so please use our free resources today.