Find more resources in your city!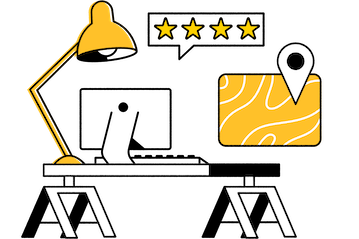 Start Exploring
Should your business be here?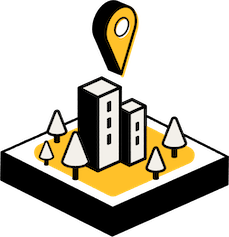 Add your business
How many seniors statewide, including Lansing reported a fall?
Fires aren't the only thing that you should be worried about as a caregiver if your senior lives in a filthy, untidy, and dirty home. They also run the risk of falling due to these hazards. The CDC reports that seniors are much more likely to fall than other segments of the population, and that many of these falls result in serious injuries for elderly individuals.
The good news is that with a fairly basic housekeeping service in Lansing, you can completely eliminate many fall hazards throughout your senior's home. For example, pet toys and dropped items may be scattered across their floors. Seniors may be well aware of these hazards, but they may lack the physical ability to bend down and pick them up. A housekeeping service in Lansing can address these issues.
What's the risk of a ladder-related injury for seniors in Lansing?
If left to their own devices, seniors may feel compelled to attempt dangerous cleaning tasks by themselves. For example, your loved one might attempt to clean the gutters using a ladder. This can result in dire consequences, and the CPSC clearly states that seniors are more likely to suffer ladder-related injuries than other segments of the population. These injuries often result in seniors visiting the emergency room.
It might be a good idea to sit down with your senior and explain that they should stop attempting these dangerous tasks. This might be a difficult topic to broach, especially if your senior takes pride in personally maintaining their home. You might want to stress that there is no shame in accepting help from house cleaning services in Lansing and that many other seniors are doing the same thing.
How can I find a housekeeper service in Lansing?
If you've been searching for house cleaning services in Lansing, you might want to consider your older loved one's unique needs and priorities before choosing a provider. Some seniors have drastically different cleaning needs than others. For example, a senior who is wheelchair-bound may need help with virtually everything. On the other hand, a mobile senior who has just entered retirement may be capable of basic tasks like wiping down surfaces and dusting. Some seniors may only need help with the most demanding tasks, such as cleaning gutters or scrubbing bathrooms. Take time to read our comprehensive guide to choosing a senior cleaning service, as this can help you make the right decision for your older loved one. We also offer many other free Lansing housekeeping service resources, such as informative, online listings complete with reviews left by caregivers like you.
Lansing's best house cleaning services
Although avoiding fires and falls is definitely one of the major benefits of using a cleaning service, there's another important advantage to consider: Your senior's mental health. All elderly individuals in Lansing and Jackson deserve the right to live in a home that they can feel proud of. Browse Seasons' listings today and ensure that your older loved one's home is a source of both safety and pride.