Find more resources in your city!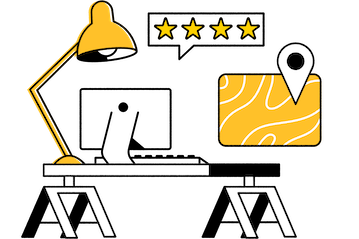 Start Exploring
Should your business be here?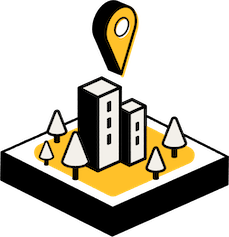 Add your business
How many seniors statewide, including Lafayette reported a fall?
While it may not take much for you to recover after having a fall, this is not the case for vulnerable senior citizens. An accidental fall can result in serious injuries that they might not recover from and that could even cost them their lives. Below you can find some informative data on the reported falls among seniors in the state of Louisiana:
One of the best things you can do to keep your senior safe is to take preventative steps to reduce and eliminate the risk of falls around their home. Relying on professional cleaning services in Lafayette is an easy way to get rid of potential tripping hazards and ensure that your older loved one can safely and easily move around their home.
How do seniors in Lafayette feel about tidiness?
It can be hard for seniors to stay on top of household chores as they get older and face mobility issues that make it difficult to do things like bending and lifting. However, a clean and clutter-free living space is incredibly important for their physical and mental health, and overall well-being, they just need a little help to make that happen.
Enlisting the help of a quality housekeeping service in Lafayette gives your senior the help they need to maintain a home that makes them feel good and that they can be proud of. This is the kind of support and assistance that can go a long way to keeping them safe and healthy while aging in place.
How can I find a housekeeper service in Lafayette?
If you're wondering where to start your search for quality house cleaning services in Lafayette, we're here to help. A good starting point is to carefully consider your senior's unique needs and circumstances to help you identify those cleaning services in Lafayette that can accommodate them. Once you have a few in mind, reach out and check whether they have experience working with seniors, and don't be shy to ask for references. You want to make sure that the strangers who will be working in your older loved one's home can be trusted. If you need more tips on what to look for and more information on the kinds of services available, check out our comprehensive guide to choosing a senior cleaning service.
Lafayette's best house cleaning services
Hiring a professional cleaner is one of the easiest ways to provide your senior with the support and assistance they need to hold on to their independence for as long as possible while safely aging in place. Let Seasons help you find the right person for the job with our free Lafayette housekeeping service resources. You can rely on us to guide you every step of the way.