Find more resources in your city!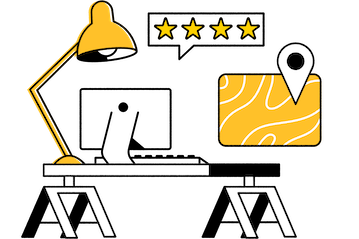 Start Exploring
Should your business be here?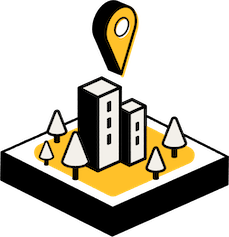 Add your business
How many seniors statewide, including Kansas City reported a fall?
Falling is a scary prospect for most seniors since healing from an injury at an advanced age could be a long and difficult process. As a caregiver, you might wonder what the odds are of your loved one taking a spill and sustaining an injury. The following data from the CDC gives insight into the number of seniors in Missouri who have experienced falls:
While less than one-third of seniors in Missouri has taken a fall, it's always best to take as many precautions as possible to lower the risk of this happening to your loved one. You don't want to learn that your senior experienced a scary fall while attempting to clean the bathtub or shower on their own. By taking advantage of the senior services resources Seasons makes accessible, you can locate reputable house cleaning services in Missouri in a short amount of time.
How do seniors in Kansas City feel about tidiness?
As a caregiver, you might feel that supporting your loved one in living in a clutter-free home could help contribute to overall happiness and comfort as they age in place. A survey from Zenger seems to confirm that homeowners believe there could be a connection between their wellness and the manner in which they keep their homes:
It's important that your senior has the opportunity to enjoy that amazing feeling of aging in place in a clean home that helps them feel vibrant. And as a caregiver, it's important to feel confident that your loved one is not putting themselves at risk of a fall by attempting to clean in risky ways like stepping on a ladder to dust or slipping on a wet floor while mopping. This is why exploring cleaning services in Kansas City is so important.
How can I find a housekeeper service in Kansas City?
The good news is you don't have to worry about how your loved one can maintain their home in a manner that aligns with the lifestyle of dignity they deserve. Seasons makes it easy to find local house cleaning services in MO that are accustomed to cleaning senior residences. No matter the type of cleaning needs your older adult has, you can find a qualified housekeeping service in Kansas City to help.
To gain even greater insight into cleaning services, including what they can do and how best to select the right one for your senior, we offer our comprehensive guide to senior cleaning services. Using this guide can help you feel confident in your ability to support your senior by finding great cleaning services in Kansas City.
Kansas City's best house cleaning services
Aging in place is a fantastic way for your loved one to enjoy the latter years of their life. But they need plenty of support to do so in a manner that reduces the likelihood of unfortunate accidents. Exploring house cleaning services in Kansas City can help you locate a business that can reduce the pressure your senior might feel to manage their cleaning duties on their own. To find a fantastic cleaning service in your area, explore these free Kansas City housekeeping service resources from Seasons today.