Find more resources in your city!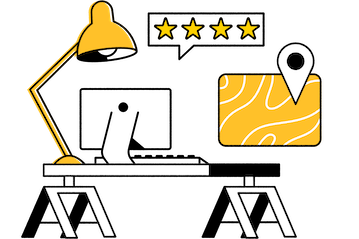 Start Exploring
Should your business be here?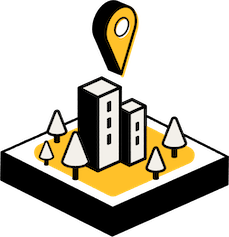 Add your business
How many seniors statewide, including Jackson reported a fall?
Experiencing a fall that results in an injury can be devastating for an older adult and their loved ones. In addition to a long recovery period, a senior is at a greater risk of death, even from a ground-level fall. The following CDC data provides insight into the percentage of seniors in Mississippi who fall and get injured:
To help keep your senior among the nearly three in four older adults in Mississippi who have not experienced a fall, it's good to get them the help they need with maintaining a clean home. The great news is there are plenty of trustworthy cleaning services in Jackson that are able to offer assistance with cleaning the kitchen, bathrooms, and much more.
How much can seniors in Jackson expect to pay for house cleaning?
The cost of house cleaning is a determining factor for a lot of older adults who are interested in getting help. Of course, different house cleaning services in Jackson charge different rates based on the services they offer and other factors. If you want to give your senior an idea of housekeeping costs, here is a look at average house cleaning prices by home size:
Having an idea of the average cost of having their house cleaned can help your senior gauge their budgetary constraints, particularly if they're considering a deep cleaning. But don't stop at these averages. Contact individual cleaning services in Jackson to find out how much they charge based on your loved one's specific cleaning needs.
How can I find a housekeeper service in Jackson?
The first step in finding the right housekeeping service in Jackson is knowing exactly what type of help your loved one needs. Are they interested in getting help with cleaning major appliances, the stovetop, drip pans, burners, inside the microwave, and more in the kitchen? Does your senior have mobility issues that make cleaning handles and knobs difficult? Would they like help with mopping and vacuuming? Knowing this information can help you narrow down your options.
When you begin reaching out to services in the area, don't hesitate to ask about their price structure. Do they charge by the number of rooms in your senior's house or on a per-hour basis? You can also find out if they bring their own cleaning supplies or require your senior to supply some. You'll want to ask about their liability policy to ensure they will cover any damage that could occur when cleaning your loved one's home.
You can find out more about cleaning services and how to select one for your senior by consulting our comprehensive guide to choosing a senior cleaning service.
Jackson's best house cleaning services
Finding a quality housekeeping service in Jackson can help your senior age in place happily and with dignity. Don't wait any longer to get your loved one the help they deserve. Seasons takes pride in being able to assist with your search. Explore our listings for house cleaning services in Jackson today.