Find more resources in your city!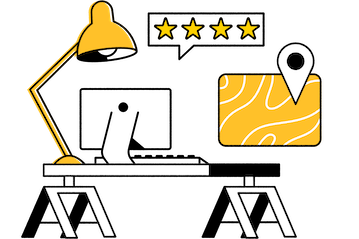 Start Exploring
Should your business be here?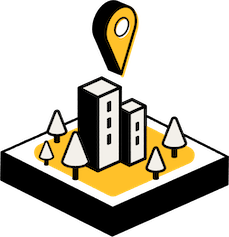 Add your business
How many seniors statewide, including Greenville reported a fall?
If a kid falls, most people don't think twice about it. We're confident that they'll be back up and running around in no time. Sadly, older adults frequently don't have that luxury. While every senior fall might not result in significant injury, any fall could. The CDC provides the following stats on the prevalence of senior falls in North Carolina:
Nearly 25% of seniors admit to falling each year, and many more might fall without reporting it to avoid worrying family and friends. Housekeeping service in Greenville and nearby cities like Jacksonville, Morehead City, Washington, and New Bern cannot prevent all falls, but it can eliminate potential tripping hazards to make your senior's home just a little bit safer.
Which home services make life easier for Greenville seniors?
Pop culture frequently depicts seniors as hoarders, but most older adults who live that way do so not because they wish to but because they have no other options. The aging process denies many seniors the ability to climb on a chair to clean a shelf or the strength to clean the kitchen sink, allowing grime to build up. The following statistics reveal what services seniors most value:
Most valued services for making life easier for seniors
Transportation to and from events
House cleaning services for your home
Yard work or lawn mowing services
These stats prove that seniors don't want to be stuck in a dirty home if they can help it. You might be willing to pitch in yourself, but your older adult might shy away from asking someone they care about for so many favors. Instead, housekeeping service in Greenville allows your senior to benefit from professional cleaning services to keep their home tidy.
How can I find a housekeeper service in Greenville?
With so many house cleaning services in Greenville to choose from, finding the right fit for your older loved one can feel overwhelming. The key is to focus on the services they need the most. If your senior has balance issues, ask their cleaners to focus on cleaning items out of their reach. If your older adult is sensitive to certain cleaning chemicals or products, make sure the cleaners you choose will avoid them. If your older loved one struggles to lift and empty the vacuum cleaner or take out the garbage, their cleaners should be aware of those needs.
We recommend choosing a service specializing in serving older adults because they are more likely to accommodate all of your senior's requests. Likewise, you should verify that your older loved one will be able to afford the service you choose. Our comprehensive guide to choosing a senior cleaning service includes more information on what you should be looking for.
Greenville's best house cleaning services
They say that a clean home is a happy home and it rings true for many older adults. If the senior in your life is struggling with unsanitary living conditions because they cannot clean their home themselves, Seasons offers a variety of free Greenville housekeeping service resources to help you find them professional assistance.