Find more resources in your city!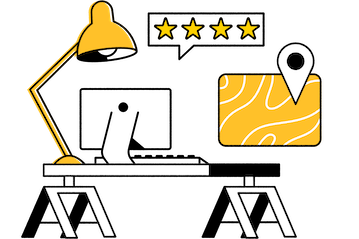 Start Exploring
Should your business be here?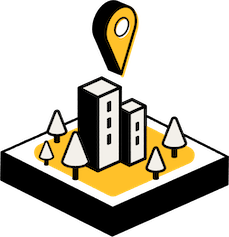 Add your business
How many seniors statewide, including Fresno reported a fall?
It's always scary for family members to consider the possibility of their aging loved one experiencing a fall. A recent study found that seniors aged 70 and older are more likely to be severely injured or even die from a ground-level fall. The following CDC data takes a closer look at the likelihood of seniors falling and being injured in California:
While it's reassuring to see that only slightly more than 10% of seniors in California experience injuries when they fall, you don't want your loved one to be one of the few to get hurt. Creating a safer environment by getting your senior assistance with their cleaning tasks can make a big difference. Fortunately, there are plenty of amazing cleaning services in Fresno to help your loved one.
How much can seniors in Fresno expect to pay for house cleaning?
If you're loved one is thinking of working with one of the house cleaning services in Fresno, they might wonder how much they could expect to pay. The rates each housekeeping service in Fresno charges will likely differ, but to get a general idea of costs associated with house cleaning, take a look at the following data:
Getting an idea of the average rates cleaning services charge based on home size can provide valuable insight your senior can use to gauge their housekeeping budget. But the best way to find out how much your older adult can expect to pay for cleaning services in Fresno is to reach out to them directly. This way, they can provide a payment structure that aligns with your loved one's specific needs.
How can I find a housekeeper service in Fresno?
The process of finding the right housekeeping service in Fresno or Visalia will require a bit of time and effort on your part. When bringing someone into your senior's home, you want to make sure that they're trustworthy and capable of meeting your loved one's unique cleaning needs.
You can start by asking for recommendations from friends or family members as well as checking online for reviews. Another option is to reach out to house cleaning services in Fresno that offer services your senior needs and then ask them for references. Once you feel confident that you've found some reputable options, don't hesitate to ask about their liability policy in the event that they damage something in your senior's home or a worker gets injured while cleaning.
Be sure to ask about their rates and find out whether they charge by the hour or by the number of rooms in the home. Other questions you can ask include whether they can clean your older adult's home on a regular schedule and if they bring their own cleaning supplies. Learn more about this topic by reviewing our comprehensive guide to choosing a senior cleaning service.
Fresno's best house cleaning services
Your loved one deserves to age in place in a sanitary and secure environment. By finding a reputable housekeeping service in Fresno, you can feel comfortable that your senior's home will always be clean while ensuring that their risk of falls or fires has lessened. Let Seasons assist with your search for a quality cleaning service. Review our unbiased listings to get your senior the help they desire today.