Find more resources in your city!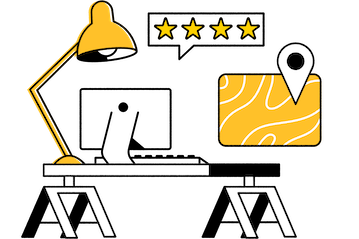 Start Exploring
Should your business be here?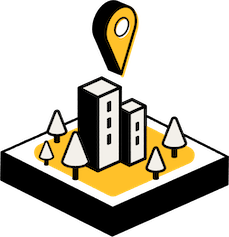 Add your business
How many seniors statewide, including Fort Myers reported a fall?
It's easy to make a joke about someone tripping if you have every expectation that they'll be able to jump right back up, but older adults aren't as resilient as children or younger adults. Therefore, any spill could lead to broken bones or another serious injury. The government statistics below illustrate how common senior falls are in the state of Florida:
While it's reassuring to learn that every fall doesn't result in injury, any fall can. Finding a housekeeping service in Fort Myers is a great way to protect your loved one by proactively addressing common hazards that most people wouldn't think twice about. Clear passageways can also make it easier for seniors to get out of the house in an emergency.
Which services make life easier for Fort Myers seniors?
We've all seen homes filled with garbage that older adults have piled up over the years on TV, but most elders don't want to live like that. Instead, the stuff builds up because they cannot physically move it themselves or pay someone to do it for them. As such, cleaning services are among the most requested conveniences by seniors as illustrated by the data below:
Most valued services for making life easier for seniors
Transportation to and from events
House cleaning services for your home
Yard work or lawn mowing services
That said, your senior may have too much pride to ask you to help them find cleaning services in Fort Myers. If you're concerned about your loved one's living situation, the best thing to do is take the initiative and start searching for a professional cleaning service that meets their needs on their behalf.
How can I find a housekeeper service in Fort Myers?
Selecting a housekeeping service in Fort Myers or a nearby city like Naples begins by identifying your older adult's particular needs. Look for a service that specializes in senior clients because they can leverage their expertise to address needs that you may not even think of. Likewise, price is an important consideration when comparing cleaning services in Fort Myers. If your senior cannot afford to have the cleaners come over, the result is the same as if they didn't have cleaners at all. Your loved one should always be treated with respect, so interview the people your senior will be interacting with to make sure that there aren't any nasty surprises once you leave.
Our comprehensive guide to choosing a senior cleaning service includes more information on specific services such as deep cleaning and how to find the right company.
Fort Myers' best house cleaning services
It can be difficult to admit when your loved one needs help with something they once handled with aplomb, but their safety should always come first. House cleaning services in Fort Myers can eliminate common fire and tripping hazards while providing seniors with peace of mind, making them a great investment for any older adult. Seasons provides the free Fort Myers housekeeping service resources you need to get started, and we encourage you to utilize them today.