Find more resources in your city!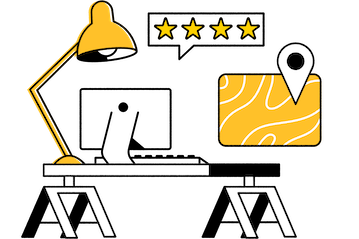 Start Exploring
Should your business be here?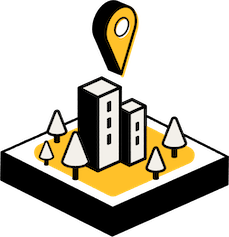 Add your business
How many seniors statewide, including Columbia reported a fall?
If a kid trips, we don't think anything of it since they'll be running around the house again before we know it. Unfortunately, seniors are often more fragile due to the aging process and are both more prone to falling and more likely to sustain serious injury. The CDC tracks senior fall statistics and here is how prevalent they are in South Carolina:
While every fall doesn't lead to serious injury, any fall could. House cleaning services in Columbia are one way to protect seniors by reducing the chances that they trip over mundane items such as writing utensils and empty packages. Cleaners might also be able to spot potential tripping hazards that an untrained eye could miss.
Which services make life easier for Columbia seniors?
While many things get better as one gets older, one's ability to clean house isn't always one of them. Many seniors find it difficult to move heavy objects or physically operate a vacuum cleaner. As such, it's not a shock to discover that house cleaning services are among the most requested things to help older adults live well:
Most valued services for making life easier for seniors
Transportation to and from events
House cleaning services for your home
Yard work or lawn mowing services
Your senior might not feel comfortable using the internet to find cleaning services in Columbia that meet their needs, so you could do them a great kindness by handling the research yourself. Just make sure to keep your loved one involved in the research process so you're addressing their needs instead of your assumptions about their needs.
How can I find a housekeeper service in Columbia?
Locating a housekeeping service in Columbia begins by finding out which local companies offer the services your older adult needs most. For example, a senior with asthma or other respiratory ailments might need to remove allergens from their home. Next, think about the price. It might seem uncouth to let money play a role in choosing between cleaning services in Columbia with your loved one's well-being at stake, but the best service in the world does your senior little good if they cannot afford it. We also recommend interviewing potential cleaners to make sure that they treat your older adult with the respect that all seniors deserve. Our comprehensive guide to choosing a senior cleaning service contains more information on how to choose a service and what services are available, so feel free to take notes as you read it.
Columbia's best house cleaning services
Your senior deserves to live in a clean and tidy home, so why not do what you can to make that a reality? House cleaning services in Columbia can handle everything from routine sweeping and debris removal to professional deep cleaning for your loved one, enabling them to enjoy all of the benefits of a clean house without maintaining it themselves. Seasons offers extensive resources at no cost to consumers to help you find an excellent cleaning service, and we encourage you to use them to help your senior age in place with their dignity intact.