Find more resources in your city!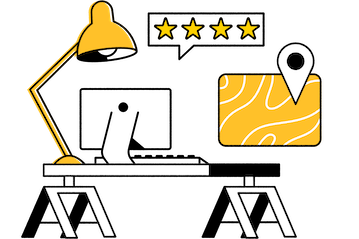 Start Exploring
Should your business be here?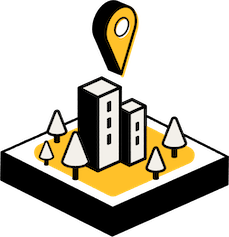 Add your business
How many seniors statewide, including Charleston reported a fall?
It's comforting to think of senior falls as something that only happens to other people's loved ones, but they are much more common than many people realize. The Centers for Disease Control and Prevention (CDC) tracks senior fall data by state, and here is how frequent they are in West Virginia:
Most falls don't result in serious injury, but any fall could lead to broken bones, a concussion, or even death. If you want your loved one to be as safe as possible, investing in a housekeeping service in Charleston is a great way to eliminate tripping hazards from their home.
How much can seniors in Charleston expect to pay for house cleaning?
Some older adults resist the idea of professional cleaning services in Charleston because they aren't sure how they would pay for it, but cleaners are more affordable than you might expect. Furthermore, the peace of mind that accompanies knowing that your senior is safe at home is priceless. The following statistics provide insight into how much cleaners cost based on the size of your loved one's home:
Since all of these prices are "per clean," you need to consider how often cleaners will come to your loved one's home to determine the final price tag. Still, house cleaning services in Charleston are generally less expensive than hospital bills resulting from a cleaning accident or the spread of infection caused by unsanitary living conditions.
How can I find a housekeeper service in Charleston?
Finding a great housekeeping service in Charleston means locating a company that meets your loved one's needs. You want to start by only looking at companies that specialize in the 65+ market because they will have an intuitive understanding of your loved one's needs and how to address them. Effective communication is also key as your senior might want to ask for special attention to a particular room or a window that has somehow dodged previous cleanings. Some of the other factors that are worth considering when choosing cleaning services in Charleston include the price and whether the company has access to the tools required for occasional deep cleaning. Our comprehensive guide to choosing a senior cleaning service provides more info on what professional cleaners can do and how to find a superlative local company, so be sure to read it thoroughly.
Charleston's best house cleaning services
All older adults deserve to age in place with dignity if that's what they want to do, and that won't happen unless their homes are clean and tidy. If the senior in your life is no longer capable of bending down to scrub the bathroom tile or climbing onto furniture to dust a high shelf, professional cleaners can handle all of the manual labor so your loved one doesn't have to. Seasons offers free resources to help seniors and their families compare local cleaning companies, and we want you to utilize them so your older adult can age with grace.