Find more resources in your city!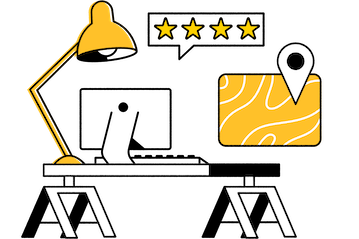 Start Exploring
Should your business be here?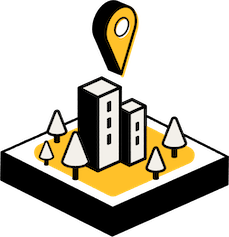 Add your business
How many seniors statewide, including Boston reported a fall?
As you think about hiring a housekeeping service in Boston, the prevalence of senior falls in the state of Massachusetts is something that will undoubtedly be at the top of your mind. That's why we've put together the following chart, which highlights the Percentage of seniors in Massachusetts who have reported at least one fall.
House cleaning services in Boston can help to reduce the clutter in your loved one's home significantly. They can also sanitize your senior's house and make sure that there are no hazardous materials in unsafe places, which could cause dangerous fires if left unattended. Since you and your loved one won't have to worry about doing this yourself, you'll both have much more time to enjoy your lives together as your senior gets older. It's another reason why house cleaning services in Boston can be so beneficial.
What's the risk of a ladder-related injury for seniors in Boston?
Many seniors like to keep active and fix things around the house — especially if they did that when they were younger. But using tools like ladders can be especially dangerous for an older adult when the area around the ladder is dirty or cluttered unnecessarily. To put it into perspective, here's the risk of ladder-related ER-treated injuries for older adults.
Cleaning services in Boston don't eliminate the risk of using a ladder entirely. So it's still something that you'll want to talk about with your loved one. But they can take care of the space around ladders to make using them a bit less risky for your loved one. Cleaning services in Boston can also help to clean things like light fixtures and wainscoting so your senior doesn't feel like they need to get on a ladder and do it themselves.
How can I find a housekeeper service in Boston?
Finding a housekeeping service in Manchester or Boston can be hard to do on your own. You have to perform lots of research to make sure you hire a company with good reviews. Then you also have to be sure that the person who comes to your loved one's home is both a good fit for them and proficient at cleaning up spaces for older adults. It can be a big time-sink to have to find all of this information on your own.
That's why you should use our comprehensive guide to finding house cleaning services for older adults. It's full of all of the information you need to find and hire a housekeeping service in Manchester that's an ideal fit for your loved one's needs.
Boston's best house cleaning services
Keeping your senior's house clean is a big part of keeping their space safe enough for them to continue living in as they grow older. This is especially important if your loved one would like to age in place instead of moving into a senior living community. The free resources on Seasons are an excellent place to start your search for the best house cleaning services for your loved one, no matter what specific types of cleaning you're looking for. So review the information on this page and check out our free guide to get started.