Find more resources in your city!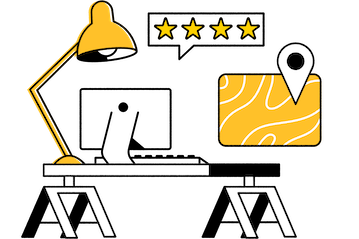 Start Exploring
Should your business be here?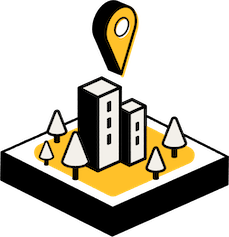 Add your business
How many seniors statewide, including Augusta reported a fall?
Hiring a housekeeping service in Augusta may not eliminate the risk of falling entirely for your senior, but it can bring down that risk level significantly. As you'll see below, there are plenty of Georgia seniors who have experienced significant falls. You want to make sure that you're doing everything in your power to prevent your older loved one from experiencing a similar situation.
With the right house cleaning services in Augusta or Aiken, SC, your senior can enjoy a spotless home at an affordable price. They'll be able to move freely from one room to another without having to side-step dirty clothes and objects, and you won't have to break your budget to give them this benefit.
What's the risk of a ladder-related injury for seniors in Augusta?
If your senior's home is always full of clutter, activities that already carry some risk can become even riskier for them. For example, look below at the number of ladder-related ER incidents experienced by seniors. If your senior tries using a ladder on a slippery or dirt floor, their risk of a fall could be heightened. It's another reason to start looking for cleaning services in Augusta.
Hiring cleaning services in Augusta can help to keep your senior's home safer for them to live in. But it can also simply make it a more enjoyable and comfortable place for them to be. When your senior no longer has to live in a dirty home, they may feel brighter mentally and more compelled to remain active. These are just some of the benefits they might receive from having a cleaner house.
How can I find a housekeeper service in Augusta?
If you're ready to find a housekeeping service in the Augusta area, you can start with some online research. Visit each service's website and evaluate them based on factors like:
Years of experience and services offered
Pricing and scheduling
Reviews from previous customers
Other factors that matter to you and your family
Once you've done this research, it should be easier to narrow down your options to a list of finalists. You can interview them in person or even ask them for references whom you can contact to get the final pieces of information you need to make a hiring decision.
We've also created a comprehensive guide to choosing a senior house cleaning service that you can use to learn more about this decision-making process.
Augusta's best house cleaning services
Your senior deserves to stay at home as they age if that's what they want to do. But if they have to keep their home clean entirely on their own, they'll have much less energy and time to focus on the things and people they love. It's why hiring a housekeeping service for them can be so beneficial — not to mention safer for health. So why not take the first step towards that today? You can review the resources that Seasons has compiled on this page when you're ready to begin.