Find more resources in your city!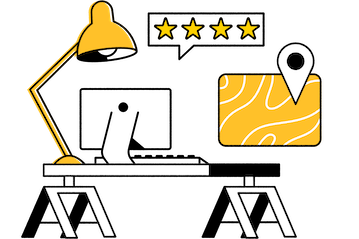 Start Exploring
Should your business be here?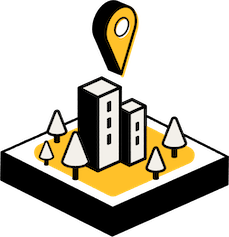 Add your business
How many seniors statewide, including Atlanta reported a fall?
Falls are unfortunately a common occurrence among older adults, and they pose the risk of serious injury and even death for our aging population. A housekeeping service in Atlanta can help keep your loved one's home organized and tidy to prevent accidents in the home. Here are some figures on the prevalence of falls among seniors in Georgia:
Although the fall rate for seniors aged 65 and up in the state of Georgia is slightly above the national average at 28.8%, you can prevent your cherished senior from becoming one of the statistics. With the help of cleaning services in Atlanta, you can make sure that your loved one's home stays free of clutter, making it easy for them to move about their home safely and without injuries.
Which services make life easier for Atlanta seniors?
The majority of American seniors choose to age in place to retain as much independence as possible during their golden years. Out of all the services available to help them do so, house cleaning services are one of the most valued. Just because they have gotten older, does not mean that they no longer have a sense of pride in maintaining a well-kept home.
Most valued services for making life easier for seniors
Transportation to and from events
House cleaning services for your home
Yard work or lawn mowing services
A housekeeping service in Atlanta is a great way to ensure that your loved one stays safe and gets the help they need while remaining in their homes. For many seniors staying independent for as long as possible is an integral part of growing old with dignity. With the help of a professional senior cleaning service, you and your loved one will have more time to focus on what's most important: going about the business of living and loving.
How can I find a housekeeper service in Atlanta?
Our free listings should be your first port of call when looking for quality cleaning services in Atlanta. While there may be a seemingly endless supply of local cleaning services, you'll want to check that a provider specifically has experience working with and catering to the needs of seniors and understanding their unique needs. Seasons can be your trusted guide as you go about choosing the best house cleaning services in Atlanta for your much-loved senior citizen. With the help of our comprehensive guide to senior cleaning services, you will have your loved one's home in tip-top shape in no time.
Atlanta's best house cleaning services
While seniors can maintain their dignity and autonomy by aging in place, they need some help to do so safely, especially as they grow older. Making use of cleaning services in Atlanta can not only keep your loved one's living space safe and organized but it also means one less thing for you to worry about. Seasons is ready to help in your search for the right senior housekeeping service in Atlanta to keep your loved one happy and healthy. Check out our free resources to get you started today.