Find more resources in your city!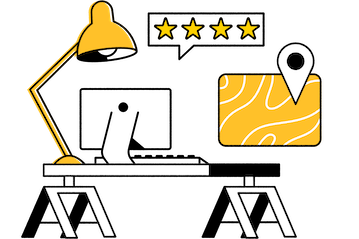 Start Exploring
Should your business be here?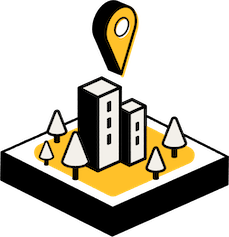 Add your business
How many seniors statewide, including Albany reported a fall?
The CDC reports that falls are very common among seniors in the United States — to the point where there is a high chance that your older loved one will eventually experience this issue firsthand. But the CDC also reports that there are different kinds of falls — and that some falls result in no injuries whatsoever.
The good news is that a housekeeping service in Albany can help your senior reduce their chances of experiencing a fall as they age in place. For example, regular housekeeping can remove clutter from floors and stairways — potentially preventing fractured hips and traumatic head injuries. These injuries can be highly expensive to treat, which means that the cost of house cleaning services in Albany is often well worth it.
Which home services make life easier for Albany seniors?
Aging in place may be much cheaper than in a nursing home, but this strategy only really works if you give your senior access to important services. A recent report highlighted some of the most important services that can supplement an aging-in-place plan, and one was house cleaning services. In fact, the only service that was more valued among seniors was transportation.
Most valued services for making life easier for seniors
Transportation to and from events
House cleaning services for your home
Yard work or lawn mowing services
But all of these services have one thing in common: They stop your senior from engaging in tasks that could potentially be dangerous. Transportation services stop your senior from driving and crashing, while house cleaning services in Albany prevent your senior from slipping while mopping, climbing ladders, and getting their feet caught in cords as they try to vacuum.
How can I find a housekeeper service in Albany?
Finding house cleaning services in Albany may be much easier than you think — especially when you consider the massive boom in senior-related services within the past few years. In fact, organizing this service can take just a few minutes when you use helpful online resources like those provided by Seasons. Our online listings contain free Albany housekeeping service resources, such as helpful reviews that can steer you in the right direction. You can also check out our comprehensive guide to choosing a senior cleaning service for more information. When choosing cleaning services in Albany, you might want to ask service providers what kind of methods they use to cater specifically to seniors.
Albany's best house cleaning services
House cleaning is more than just a chore. A tidy home is a safe home. But perhaps more importantly, every senior deserves the right to feel proud about their own living environment — even if they can no longer personally maintain it. cleaning services in Albany are easy to find, so browse Seasons' online listings today to get started.