Find more resources in your city!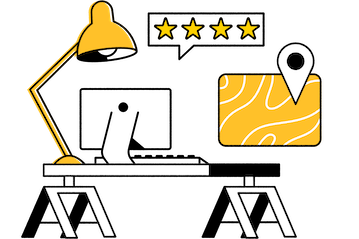 Start Exploring
Should your business be here?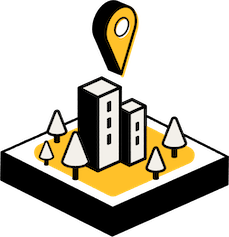 Add your business
What to look for when selecting a senior financial advisor in St. Louis
Senior financial advisors are well-versed in keeping elders' money safe from fraud and working in tandem with a senior's care team. Here are three things to take into consideration as you begin your search:
Know what you need from a senior financial advisor.
Would you like the convenience of an online financial planning service or would you prefer classic in-person meetings? Are you looking for someone who can help you invest in retirement accounts? Do you need help creating a budget for long- or short-term healthcare costs? These are just some of the questions you should ask your loved one.
Work with someone certified as a senior financial specialist.
Verify any certifications your chosen financial planner claims to have. You will also want to check their references, but be sure to ask if the referring individual is being compensated in return for a good review.
Seek out free, unbiased senior financial planning resources – and shop around.
It's OK to talk to more than one potential advisor. Talking about your situation can help you figure out exactly the type of services you need too. The internet is a great source for information too. In addition to Seasons, organizations like the AARP, RIA, and FPA can help you decide on the best St. Louis financial advisors for seniors.
Facts and figures about senior financial advisors in St. Louis
How much should seniors save for retirement in St. Louis?
Knowing how much money one needs for security is an important aspect of proper financial planning. The amount of money your loved one requires depends on factors like the cost of living, long-term health conditions, quality of life requirements, and more are all factors that a St. Louis financial advisor for seniors can take into account. Here is some information from World Population Review showing how much a senior should be saving or generating to live comfortably:
| | Savings Required to Live Comfortably | Average Retirement Age | Average Life Expectancy | Average Yearly Expenses |
| --- | --- | --- | --- | --- |
| USA | 947819.32 | 64 | 78.2 | 54708.22 |
| Missouri | 771281 | 63 | 77.1 | 45584 |
Make sure that the financial advisor you're interested in has experience in any area(s) of concern. Choosing the right senior financial advisor in St. Louis can give you and your loved one the confidence that their money is being handled by someone who's trustworthy and qualified, keeping them safe from elder fraud and other financial problems.
How long can seniors in St. Louis expect their retirement savings to last?
Longevity is something every senior and their loved ones think about, and it's important that your St. Louis financial advisor for seniors ensures you're considering the possibility of a longer life. Averages are great for many types of planning, but you'll want to make sure that there are investments that can continue to grow to keep funds in the coffers for those seniors who outlive life expectancy. Here's some information from Forbes showing what seniors and their advisors may need to plan for:
Since more than half of seniors are currently outliving the average life expectancy, you can see just how important it is that a St. Louis financial advisor for seniors considers a more open-ended plan. To provide your loved one with the security they need and the independence they desire, a plan needs to properly account for longevity.
Why it's important to work with a trustworthy financial advisor in St. Louis
Keeping your loved one's finances in order is critical to ensure they're able to pay for the personal care they deserve in their golden years. As with all financial issues, it's critical to do detailed, thorough research on anyone you decide to work with. Because seniors are particularly vulnerable to scams, the assistance of a trusted advisor is key. Advisors acting as fiduciaries are required to keep their clients' best interests in mind as they make decisions, meaning people before profits. Working with an advisor who's certified in senior finances is a great way to keep your loved one financially secure.
Financial advisors for seniors in St. Louis
Using the services of a certified senior financial advisor is one of the best ways to provide both yourself and your loved one a feeling of financial security that can help them thrive as they age in place. Let us help you find a qualified, specialized St. Louis financial advisor for seniors today.