Find more resources in your city!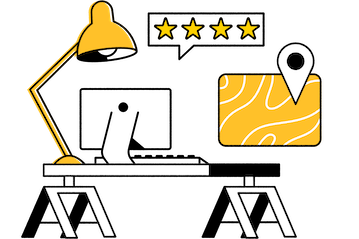 Start Exploring
Should your business be here?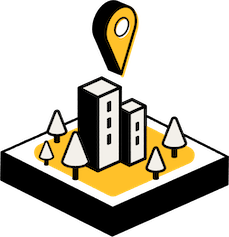 Add your business
What to look for when selecting a senior financial advisor in Seattle
Choosing a senior financial advisor in Tacoma is a big decision that should not be taken lightly. It's important to find a Seattle financial advisor for seniors who values your loved one's ideas and allows them to influence where their money is invested while still providing expert guidance. Most importantly, your loved one should be able to choose how they meet with their advisor. Some seniors may prefer the convenience of online meetings through services such as Zoom or Skype, while others might prefer face-to-face meetings in the comfort of home.
You should also ask yourself what your loved one needs before choosing a Sea-Tac financial advisor for seniors. For instance, a stock market expert provides little value to a senior who prefers the security of investing in bonds and precious metals.
Facts and figures about senior financial advisors in Seattle
How much should seniors save for retirement in Seattle?
One of the biggest challenges associated with saving for retirement is that nobody knows exactly how much money they'll need. Long-term medical expenses can take anyone by surprise, and lifespan is also a significant factor. The chart below uses WorldPopulationReview.com data to compare the average cost of retirement in Washington state with the national average:
| | Savings Required to Live Comfortably | Average Retirement Age | Average Life Expectancy | Average Yearly Expenses |
| --- | --- | --- | --- | --- |
| USA | 947819.32 | 64 | 78.2 | 54708.22 |
| Washington | 1085454 | 64 | 80 | 5689 |
Your loved one is likely to need nearly $1.1 million to live comfortably, a figure that can be more than a little intimidating. Luckily, a Sea-Tac financial advisor for seniors can help your loved one create a financial plan that accounts for any eventuality. The sooner they get started, the better prepared they will be.
How many Seattle seniors might rely on pensions?
Pensions were once the gold standard of retirement income in America, but most Americans no longer receive them from their employer. If your loved one has one, it probably won't provide enough benefits to live off of. The following statistics from PersonalCapital.com provide empirical evidence to back these statements up:
Fewer Than 31% of Retirees have a Defined Pension Plan
The Median Annual Pension Benefit for a Private Plan is $9,262
The Median Annual Pension Benefit for a Federal Government Plan is $22,172
The Median Annual Pension Benefit for a Railroad Worker Plan is $24,592
Private plans provide a median of less than $10,000 per year, so your loved one can't expect to retire with one as their sole source of income. Governments and railroads provide more, but still not enough to live on. A senior financial advisor in Seattle can design a financial plan that includes any pensions your loved one has without over-relying on them.
Why it's important to work with a trustworthy financial advisor in Seattle
Most people associate Seattle financial advisors for seniors with money management services, but they can also serve as a barrier between your loved one's money and scam artists. Scammers love to prey on the elderly population because it generally lacks the community connections and technological access of other groups, but a good financial advisor won't let your loved one become a victim.
Some scammers will pretend to be a senior financial advisor in Seattle to gain access to your loved one's assets, but you can spot them with solid research. We advise sticking to unbiased sources of information such as the AARP and FPA since referrals could be slanted.
Financial advisors for seniors in Seattle
Thinking about your loved one running out of money is never easy, but letting it happen is even worse. Please utilize our free resources to find your loved one a great Tacoma financial advisor for seniors today and enjoy the peace of mind that comes with knowing they are prepared for anything.