Find more resources in your city!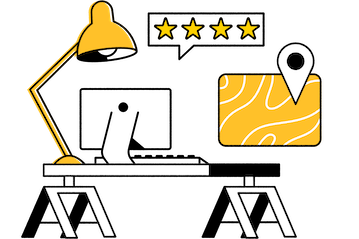 Start Exploring
Should your business be here?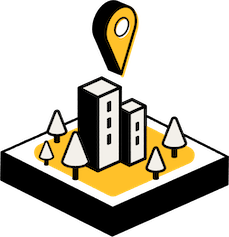 Add your business
How much should seniors save for retirement in Scranton?
Everyone's lifestyle varies, so what your older adult needs might be different from what others need. In general, though, the average savings required for retirement is based on the average cost of living per year, retirement age, and life expectancy (number of years expected in retirement without working). See the data below for the average savings needed for retirement in Pennsylvania and the USA:
| | Savings required to live comfortably | Average retirement age | Average life expectancy | Average yearly expenses |
| --- | --- | --- | --- | --- |
| USA | $944,280 | 64 | 78.2 | $54,700 |
| Pennsylvania | $856,876 | 64 | 78 | $51,005 |
Sitting down with a Scranton financial advisor for seniors will allow you to account for all of your senior relative's expenses, including medications, doctor visits, house help, and other necessities. You'll then be able to create a budget based on your older adult's savings plan and Social Security income. That will give you both you and your loved one peace of mind, knowing they won't lack funds a few years down the road.
How long can seniors in Scranton expect their retirement savings to last?
As advances in the fields of medicine and science allow us to live longer and healthier lives, many seniors find themselves outlasting their retirement savings. As we find new cures for various medical conditions, the chances of living longer lives increase even more. While your parents or grandparents may have lived for a certain number of years, there is a good chance you will live longer. Here is the probability that your retired parent will live for another 10, 20, or 30 years, according to updated research:
A financial advisor for seniors in Scranton, Wilkes-Barre, and Hazleton can also help your loved one choose the best retirement and savings accounts that have good dividends, ensuring additional income on top of their Social Security checks. Nobody should ever have to worry about needing to work again after working hard their whole life and retiring.
What to look for when selecting a senior financial advisor in Scranton
Remember that you have multiple options to choose from when looking for a Scranton financial advisor for seniors. You may look for those offering free consultations, whether in-person, online, or via phone call, so you can get a better idea of what the advisor's services are, how they can help your parent, and how much they charge. Look for transparency above all, and ask how experienced they are with helping seniors plan for retirement specifically. Ensure they have the proper credentials and are appropriately certified.
Our comprehensive guide to choosing a financial advisor will further assist you in your search.
Financial advisors for seniors in Scranton
Using a financial advisor is the best way to give yourself peace of mind while ensuring your loved one doesn't have to face stress and anxiety over their financial situation. Let us help you find a qualified senior financial advisor in Scranton who can help you and your loved one in their financial journey as they prepare for retirement.