Find more resources in your city!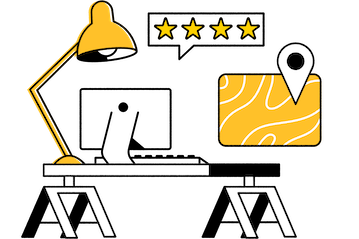 Start Exploring
Should your business be here?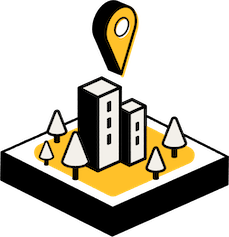 Add your business
How much should seniors save for retirement in Santa Barbara?
Santa Barbara is a beautiful place to live. That means your older loved one may need more saved to retire here, as is the case elsewhere in California, as we've shown below. This can feel like a daunting proposition, but as long as your senior has the right guidance on their side, they can create a plan that will get them where they need to be in order to live out their goals in retirement.
| | Savings required to live comfortably | Average retirement age | Average life expectancy | Average yearly expenses |
| --- | --- | --- | --- | --- |
| USA | $944,280 | 64 | 78.2 | $54,700 |
| California | $1,460,000 | 64 | 81 | $71,809 |
Santa Barbara financial advisor for seniors will walk your aging loved one through the entire process. They can help them come up with their number, figure out their retirement date for them, and help them make investments that grow their wealth through low-risk strategies. Having access to that kind of help could pay dividends for your senior for years to come.
How many Santa Barbara seniors might rely on pensions?
Some older adults rely on pensions to fund their lifestyle in retirement. But as the data below shows, your senior's pension is unlikely to be large enough to cover all of their costs. A Santa Barbara financial advisor for seniors can help your family figure out how you're going to supplement that income to ensure that your senior is still able to retire in comfort and happiness.
Median pension plan payouts
Fewer than 31% of retirees have a defined pension plan
The median annual pension benefit for a private plan is $9,262
The median annual pension benefit for a federal government plan is $22,172
The median annual pension benefit for a railroad worker plan is $24,592
Hiring a senior financial advisor in Santa Barbara, Santa Maria, or San Luis Obispo won't solve all of your older loved one's financial challenges. But doing so will help them come up with a more informed financial plan and execute that plan consistently no matter what the future brings. This can do wonders for your senior's financial well-being no matter where they're at currently.
What to look for when selecting a senior financial advisor in Santa Barbara
Hiring the right financial planner for your senior's preferences and goals is a big step in ensuring they get as much value from this process as possible. You can begin doing research online by looking at websites to identify the qualifications and experience possessed by each of your top candidates. After that, it can be helpful to read reviews from previous and current clients to see what they have to say about their experience.
Before you make a hiring decision, be sure to interview a few candidates in person so that your older loved one and you can assess their personality and make a final judgment call based on the intangibles. You can also use our comprehensive guide to choosing a financial advisor for seniors if you're looking for more detailed information.
Financial advisors for seniors in Santa Barbara
Senior financial advisors can help your aging loved one come up with a plan that will give them the means to enjoy their retirement to the fullest. So why wait? You can get started with that process today by taking a closer look at the free resources Seasons has compiled on this page. Let us help you find the right fit for your older loved one.